FINALLY... I can buy the Harley !!
It's been exactly 4 years since I shot this picture of son-in-law Art on this amazing Harley V-Rod in Rossmeyer's Ormond Beach showroom…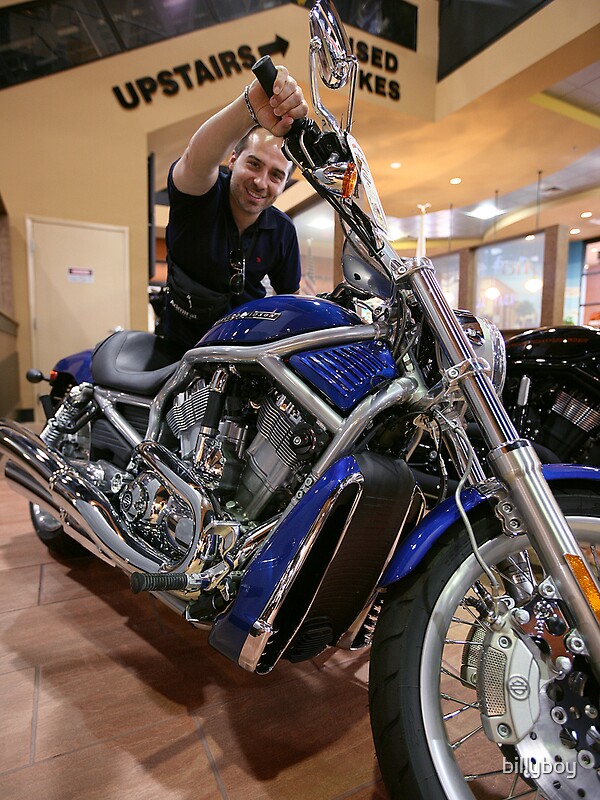 4 years of thinkin' Jeeze, if I only had the dosh to buy that puppy I'd ride it to heaven and back. 4 years of working myself to the bone and focusing intensely on that fabulous dream that I prayed one day would come true…
Then FINALLY, and without warning… today came the big break I've been waiting for every single minute of those 4 years…
Somebody actually went and bought ONE HUNDRED cards of my picture "The Rock" !!!
So now I'm a rich basterd with cash to burn !
But since I can't actually buy a V-Rod with 16 Euros and 28 cents…
I'm gonna buy a box of frogs instead and send it to a school teacher.
HA !!
Life is amazing.
Even without dosh :-)