There are few things I love more than writing about my travels. Given that this trip included the blues, unusual dialects, snakes, whiskey, cowboys and moustaches – some of my favourite things – I've been so looking forward to pouring my stories into my notebook, and into journals.
We were smiling from our first step on U.S. soil. Lisa and I rented an apartment in the Mission, San Francisco's Latino area, with a spiral staircase leading to a loft, and French doors leading onto a beautiful courtyard. When I saw, nestled in one corner, a cowboy bar, complete with western photos and a lasso, I knew we'd come to the right place.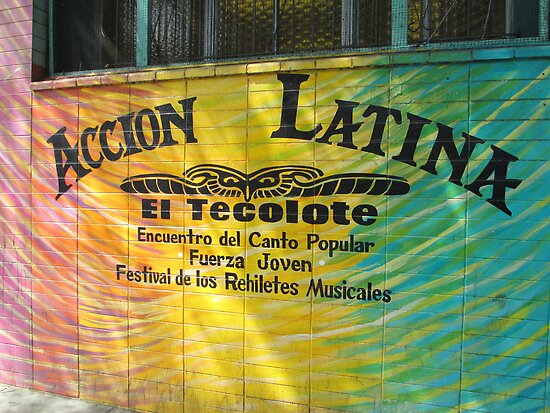 The Mission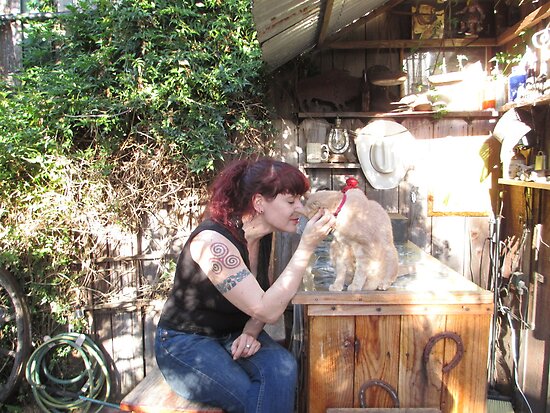 Cowboy bar in our back yard, complete with Scooter the cat.
We walked everywhere, coffee in hand, from the Mission to the Castro, Fisherman's Wharf to Russian Hill, stopping for photo booths, vintage clothing stores, and to pat every cat that crossed our paths. A word of warning in the Castro: when your travelling companion exclaims "Look, a naked man walking down the street!", don't admonish her to put on her glasses, as I did. It's apparently legal to stride around completely nude…as long as you don't go into shops. After all, where would you keep your coins?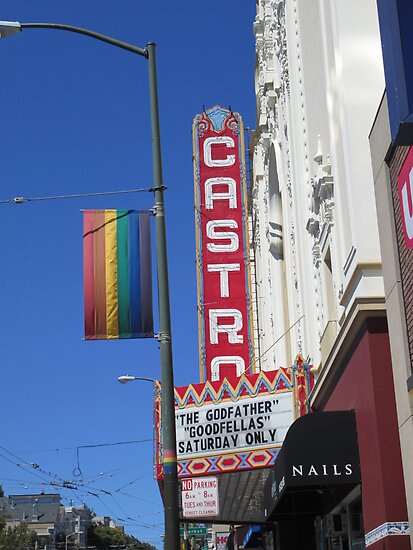 The Castro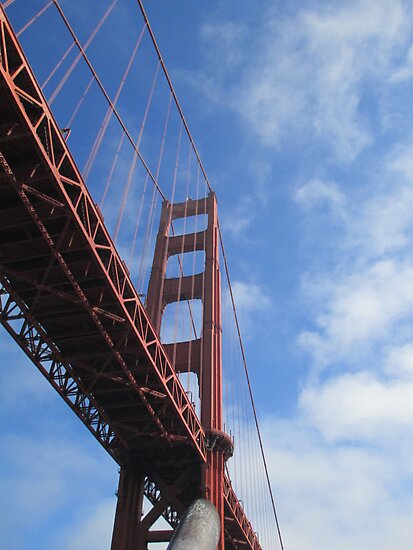 Sailing under Golden Gate Bridge
A highlight was meeting the lovely Lina, who shared peanut butter cups with me and drove us out to Sausalito. Curled up in the grass at the water's edge, we dined on a feast of goat's cheese, raspberries, smoked salmon and crusty bread, clinking champagne glasses and wearing flowers in my hair.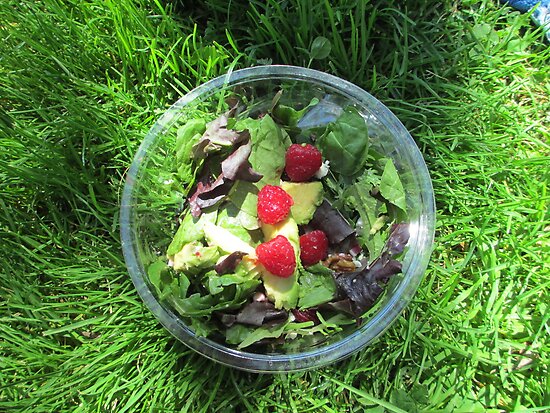 Sausalito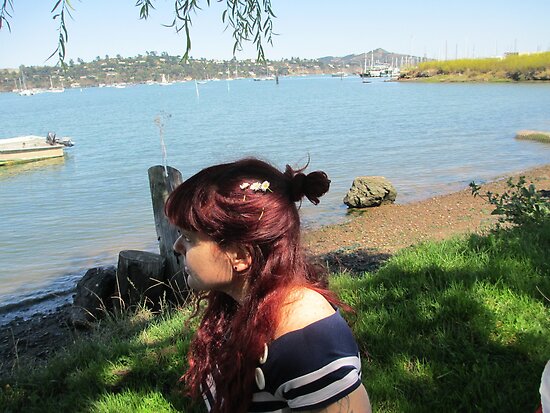 Sausalito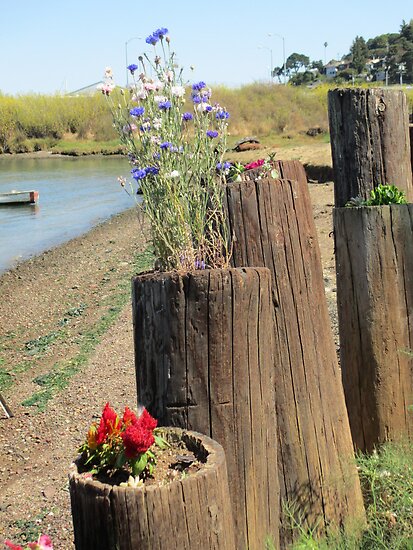 However, a combination of jet lag and dirty martinis led to, shall we say, a rather tender morning. Getting out of our apartment involved exiting via the garage; letting down the roller door from a button, running across the garage, and leaping out Indiana Jones style as the roller came down, trying not to trigger the sensor and have it roll back up again. Let's just say that watching Lisa try to achieve this, like a world weary hungover gazelle, still causes me much mirth.
We decided to walk our way through the pain, and a wise decision this was, as we had our most productive day. With Cherry Garcia ice cream we headed over to the water, taking a cruise on the Lovely Martha under the Golden Gate Bridge with dolphins frolicking, past Alcatraz and the dock where Otis Redding was inspired to write 'Sitting on the dock of the bay.' We even managed the famous clam chowder in bread bowls, a walk to crazy zigzagging Lombard Street, and the legendary challenge of trying to hail a cable car as it rattled up and down the San Francisco hills. I also came across a couch that looked as though it had been made for me, and couldn't be persuaded to move from it for half an hour, trying to work out the logistics of shipping it to Australia.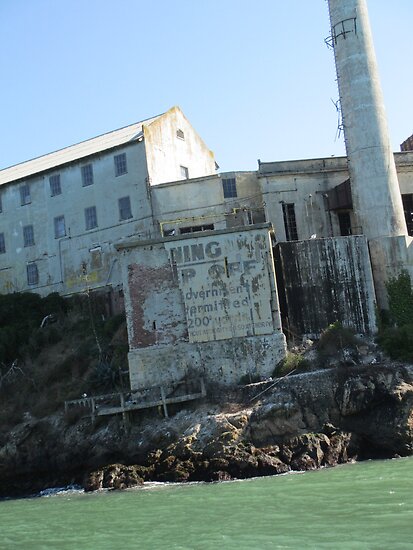 Creepy old Alcatraz.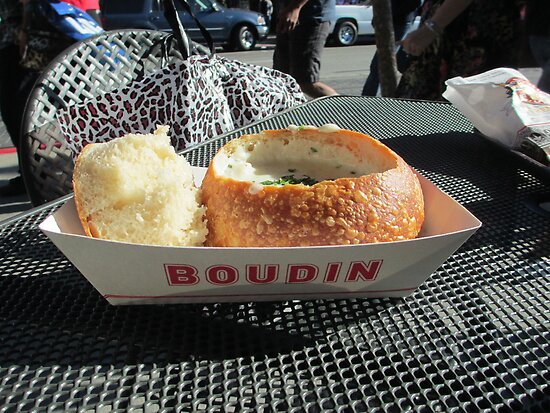 Clam chowder on Fisherman's Wharf.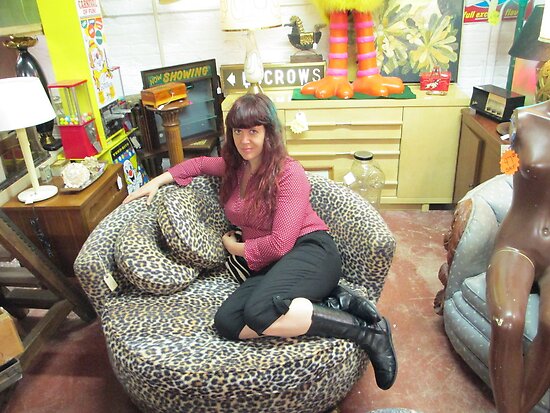 MY chair
Our final day was spent in Mission Dolores, the oldest building in San Fran. We wandered around the lovely church and graveyard, admiring the cactus plants and ivy covered graves, and took a few moments of peace in a vibrant, colourful city that proved a wonderful introduction to the States.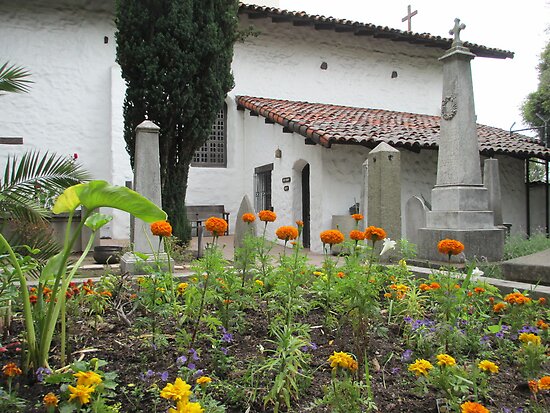 Mission Dolores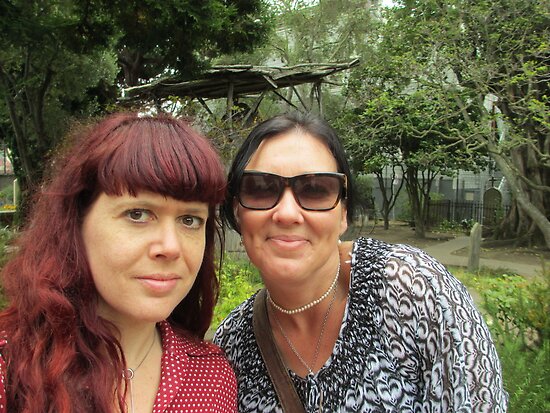 Yes, I do have permission from Lisa to use this photo…I'm not that foolish!
Next stop: Las Vegas!