Twenty years on the Mississippi, and he couldn't swim a lick
There are times when you're happy to be back from an overseas trip; when, after weeks of backpacking, you long for a hot shower, a laundry, and your own bed to nestle into.
But then there are times when all you can think about is the memory of a cup of gumbo in one hand, a voodoo daiquiri in the other, and the heat and decadence of a New Orleans summer curling around you as a dixieland jazz band plays and you wish you never had to leave.
So. Many. Stories.
This is just a short message to say thanks for the well wishes from many bubblers…Lisa I are home safe and sound, and the travel journals will come soon. Until then, here's a little sample…our chicken personas in Beale Street, Memphis, after one too many cinnamon whiskeys.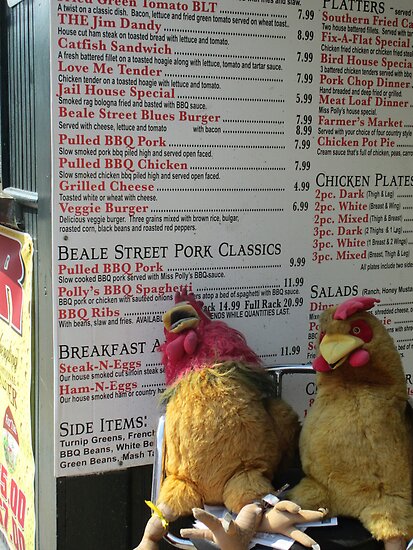 Back to work on the San Francisco journal!