Found by RB...again! Such an honor! :-))
My beloved, She Sews Into the Night has been featured on RB's homepage today, Aug. 28, 2012. Not only is a homepage feature always a great honor, but this image is very near and dear to me, so all the bigger THANK YOU to RB!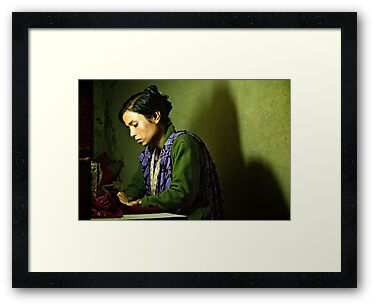 Click on Found and there it will be, smiling at you right on the top row. Yay!
Cheers,
Val :-)