Welcome to Irishmoji Magic!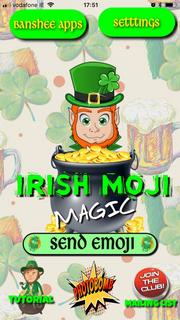 We're a mad bunch of lads and lassies we Irish… And if you're looking for Shamrocks and Shenanigans, a bit of Father Ted or even the Dessie-Swim then you've come to the right place! So download IrishMOJI Magic today and enjoy a taste of Irish Hospitality all year round with our Popular Culture, Pubs, Sport, Drinks and even our everyday Slang!
IrishMoji Magic is our first paid app and we're very proud of it here at Banshee HQ. We've teamed up with our friends in "The Hurling Store" (www.Hurlingstore.ie) for some of the GAA images and characters which look just awesome!
We also have a huge selection of fun and playful emoji and stickers covering everything from Leprechauns and the fairy folk to Breakfast rolls and pints of stout. In our 2018 update we've incuded a new selection of hilarious animated Irish emoji, to brighten up your conversations. Last but not least we've included a cool new Camera Photobomb feature.
So what are you waiting for? Download Ireland's Number One Emoji/Sticker app today!
Irishmoji Magic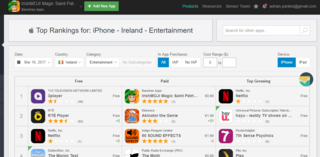 IrishMoji Magic is a pot of gold you can't afford to miss. Whether you celebrate St. Patrick's Day in Dublin, Belfast, Cork,or Galway, or far far away in New York, Chicago, Melbourne or Toronto, this app is the perfect way to show your love of all things Irish. But why stop there? Here at Team Banshee we loved our Irish Emojis so much we decided to turn them into Tshirts, Mugs and Stickers too! Look for Banshee Apps on Amazon, Redbubble, Etsy, and Teepublic.
So Pick up Yours today and Spread the Green Sunshine of Ireland all year round! :)
Features:
~ Over 150 Emoji and Stickers
~ Camera Photobomb feature
~ New Animated Emojis
~ The Cutest Leprechaun in the App Store
~ Optimised for iMessage/Facebook/WhatsApp
~ No additional in app purchases required!
~ Link to our shop where you can buy real Irish products personalised just for you.