Charity A(u)ction - Finding a Way Out - Help for Children in wars
After last year's successful fundraising campaign, Swiss Radio DRS 3, Swiss Television and Swiss Solidarity will organize the donations campaign «Every cent counts!» in Bern for the second time. This year it will raise funds for projects that aid children as victims of wars and conflicts.
As an Action for this, I decided to sell the original of Finding a Way Out in an online auction from December 13. to 18 2010.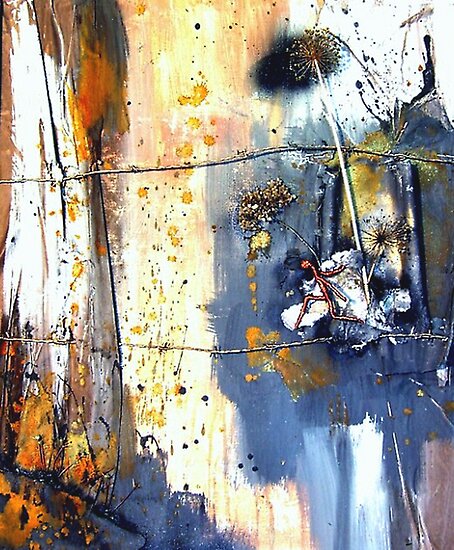 Collage, Acrylics and Paper on Canvas, 100×120cm
This work symbolizes the search for a way out from hopeless situations. So I thought it fits the Goals of that Fundrising Campaign. The auction starting price of CHF 295.- (~ 200 Euros) corresponds to the price of canvas and material used and is 80% under the current price in the catalogue.
In case somebody from outside Switzerland is interested in buying this original, please go on an bid, surely will' find a way to deliver it to your country
Apart from this, the gains of ALL SALES on RB will be donated from now until Christmas!
THANKS FOR READING, AND FOR SPREADING THE WORD!