Path of Inspiration to the "First cut is the deepest..."
Nothing exiting, just an example of the way how my works use to get materialized..
Day1:
My sons grandma told me that she still has a lot of rusted scissors at home….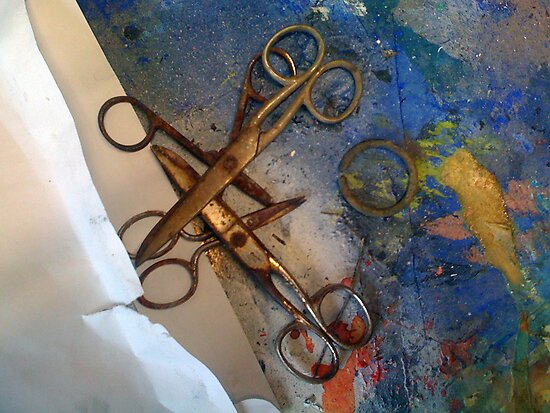 Day2:
In the Newspaper, I saw an article about bookreading and turning pages
on Apples IPad

Day3:
Business Meeting… somebody speaks about average values, and the word in German for this is "Durchschnitt". The exact translation of this word would be "Cut trough" and suddenly there it is in my head: The Idea for a new work!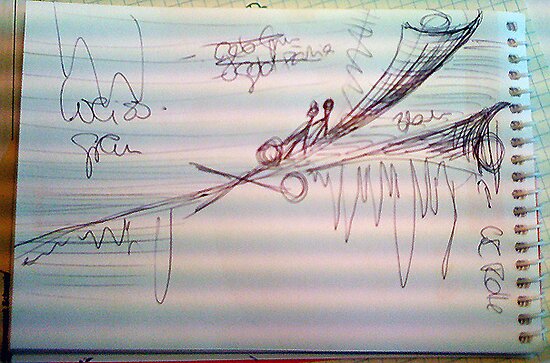 Day4:
Finally found time to go to the workshop.. I d'like to do this in big, but have to exeriment first on a little canvas how to build the "Page Scroll Effect"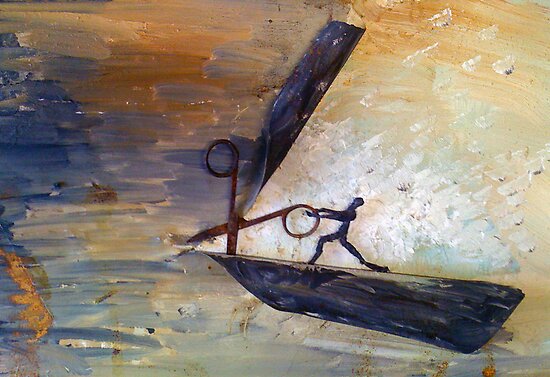 Day4:
Okay… concept is fine, but needs some more antiquated look… let's put some more
rust on it…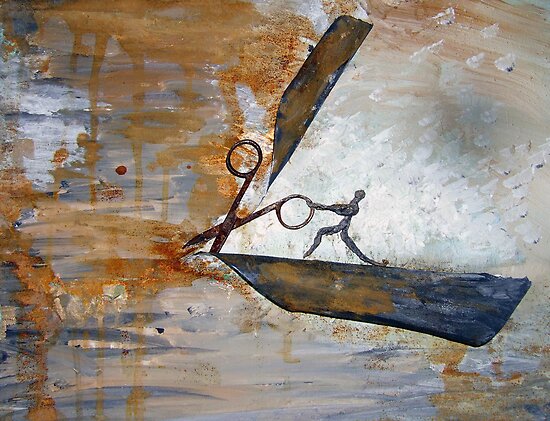 Yes… I think it's finished… time to publish on RB and see what happens… :-)
Day 5
Discussion on the title: Is it inspired by the song of Cat Stevens or by the one Sheryl Crow? Well, first it is the translation of the german title, but then I heard also Sheryls Song in my head, I actually don't even know the other one… ;-).