Boy I tell ya, moving is not my most favorite thing in the world to do, especially at Christmas, yes thats right i moved from Saturday the 22nd – Yesterday! So no christmas for us…not even a turkey or ham sandwich! At least my dogs were happy i always get them those stocking toys at Walmart for 5.00 each and it comes with like 6-7 toys in it, so i get them 6 of them, you just cant beat the price and quanity of toys you get, heck some of them are like 6.95 each at a pet store! They just love to unwrap them (yep i wrap with wrapping paper so they have to tear into them l;ke little kids (its hilarious) and then they see them and cant wait to put them all over the house and fight over who wants which toy ( 2 golden retrievers i have BTW). It keeps them happy for a year plus all the tennis balls and catch we play daily.
Anyway, loading boxes, unloading boxes, moving furniture, adapting animals to new enviroment, everything! And still have to go back and clean old house!
But in exchange I moved into what i like to call a Mini Mansion, a brand new 2007, 3143 Sq ft, 5 Bdrm + Bonus Room, 3 bath, 1/2 acre home, its got everything a girl could dream of! Archways, cherrywood cabinets, fireplace( not common in florida), plants shelfs, cathedral ceilings, tray ceilings in all other rooms, 2 living rooms, huge garden tub, huge Mstr walkin closet, and so much more! BEST PART DSL FINALLY!!!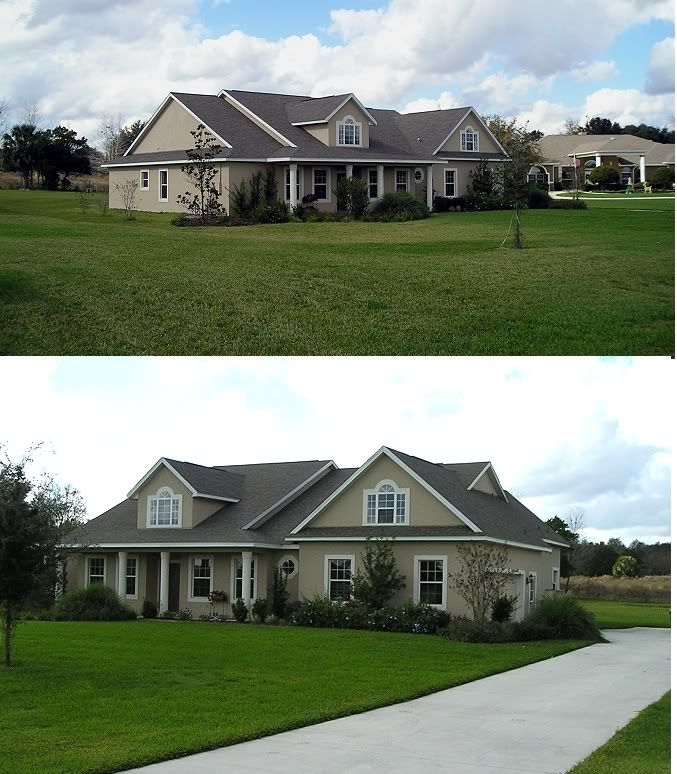 The hardest part about moving is this,
a) I've done it 29 times so far in my life!
b) Four times with just my hubby now, and no matter what, we scream, yell, fight, argue, to the point of divorse everytime! Its the stress and the dang it, "DONT SCRATCH THAT'S" from me! Men just dont care…..they just want it done! Plus its when they try to throw stuff out when we're not looking!
c) And worse is the aches and pains of muscles you havent used in ages, LORD my feet are killing me, they swelled up, and my heels hurt the most, and my neck, lower back, everything other little part of me!
It drives me batty! But now most is done and now its just a matter of arranging everything, and making last minute choices on what now doesnt flow with the new home and i can sell at a garage sale and buy new stuff with the proceeds (great way to meet the neighbors too).
Ive already met the neighbors on my right and left, and they are fantastic! Much Older, so that helps as far as they wont hear my birds as easily…lol…yeah i have macaws, a muluccan and a grey, they can get into a battle of who's louder occassionally and my muluccan sounds like a haller monkey when provoked!
Well back to unpacking, filling my pool, walk around the neighborhood and chk out the folks around here.
And thanks for your patience on not responding to emails this last week, hope everyone had a great xmas! I thought id share my adventures for christmas as most have with me.Okay back to work I go……
Lisa