I received my first RedBubble homepage feature!
My Thanksgiving vacation included a fantastic surprise. My latest "Alice in Wonderland"-themed digital painting, Painted Roses for Wonderland's Heartless Queen, was featured on RedBubble's homepage (dated 11/25/11…but 11/24/11 for those in the US!) I couldn't stop smiling all day. It was a wonderful honor for me, and I felt truly thankful!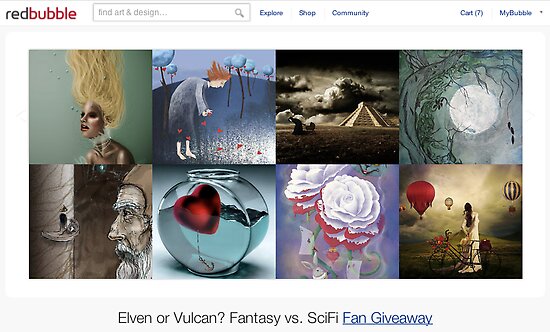 The artwork for this homepage was selected from the Strangeland group.
Here's the link to the archived homepage.