Merry Christmas My Beautiful RedBubble Friends - 12 Christmas Paintings, a Christmas Calendar and Christmas Poem
Merry Merry Christmas my beautiful RedBubble Friends,
Six Days to Christmas can you believe?
This is my fourth Christmas on RedBubble and each year I am so thankful to have met and shared this RedBubble Odyssey with you all. I feel that RedBubble is a unique community that is artisitc, sensitive and encouraging of our creative characters. A safe place to be real and let our inner child's and our artistic selves blossom and shine. Sending love and inspired wishes to you all. Thank you for sharing this journey with me and for your friendship, visits, comments, favourites and features.
I started my Christmas paintings on the 14 November and finished the last two on 13 December. I wanted to create Christmas paintings that were artistic from many different points of view. I imagined Christmas art that was creative, sensually playful (yes and cheeky), human, full of love and connection. Above all I wanted my art to be warm and make you smile.
Here they are…My 12 Christmas Paintings All Together :)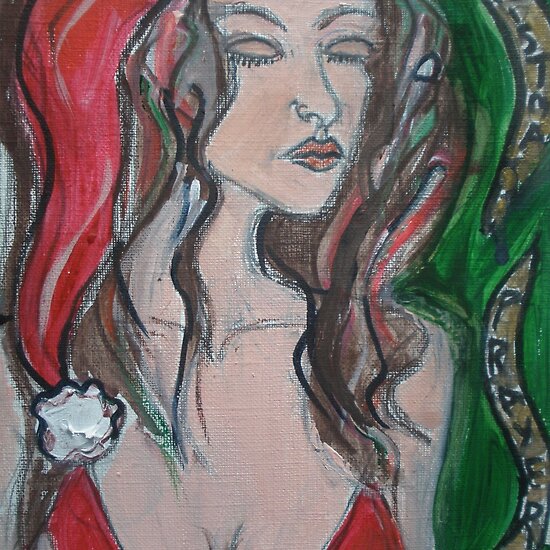 Christmas Prayer by Anthea Slade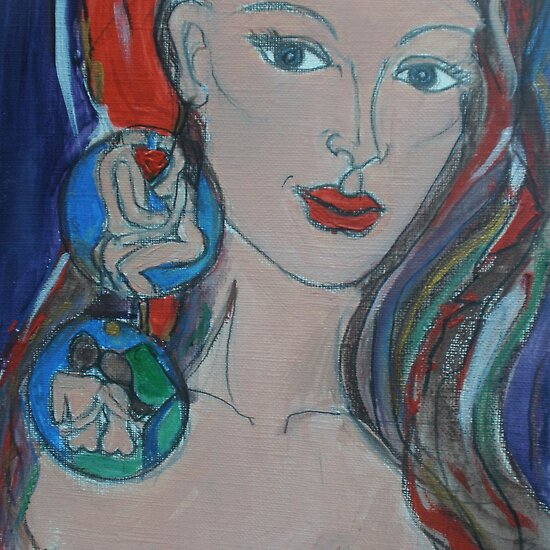 Christmas Dream by Anthea Slade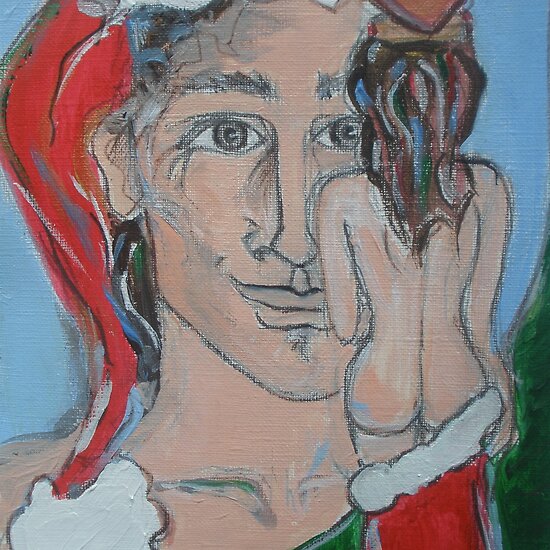 Christmas Surprise by Anthea Slade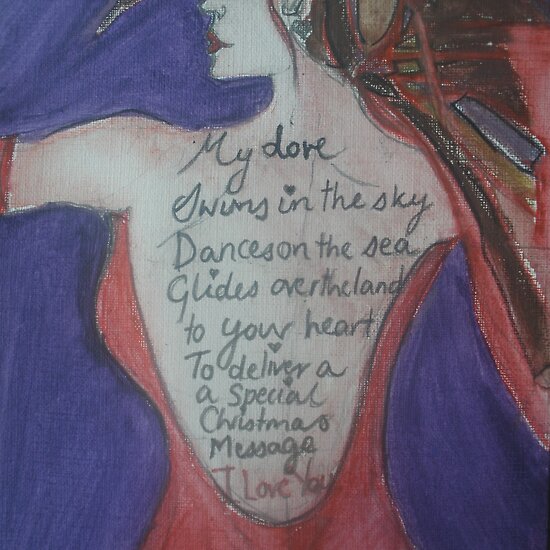 Christmas Love Poem Tattoo by Anthea Slade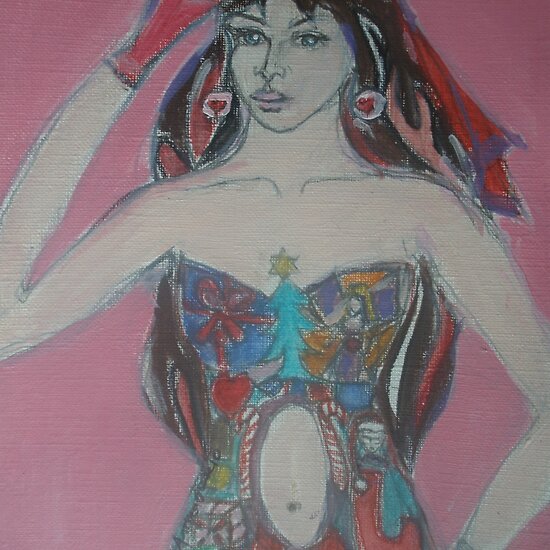 Christmas Body Painting by Anthea Slade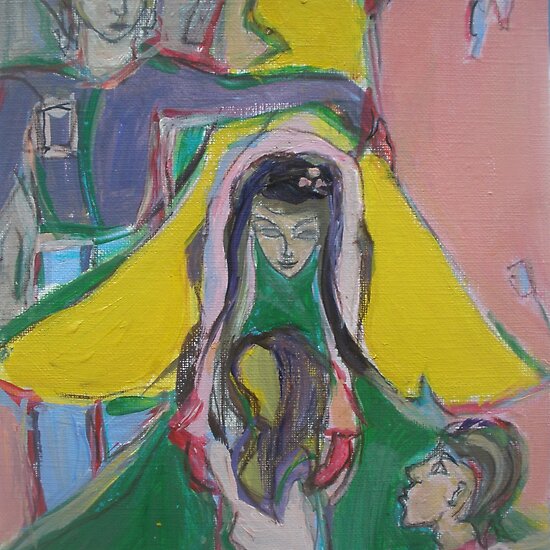 Christmas Spirit by Anthea Slade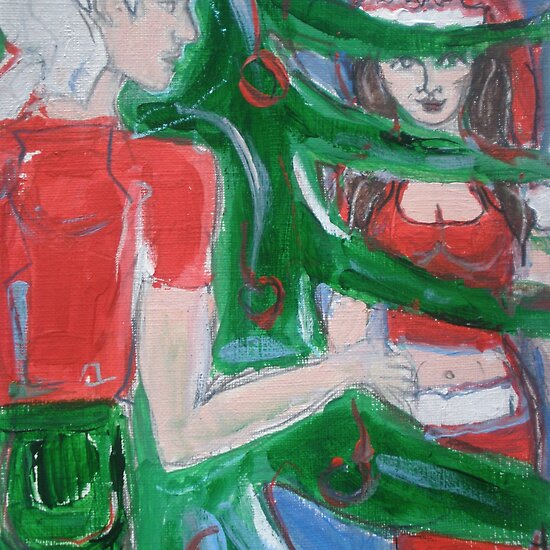 Christmas Hide & Seek by Anthea Slade_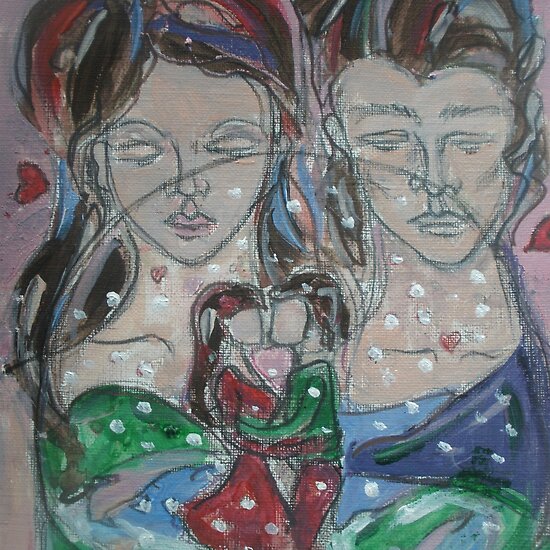 Christmas Vision Snow Globe by Anthea Slade

Christmas Artist by Anthea Slade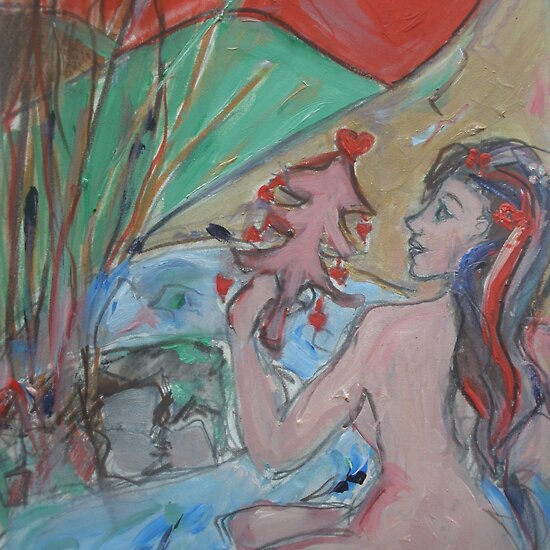 Christmas in Nature by Anthea Slade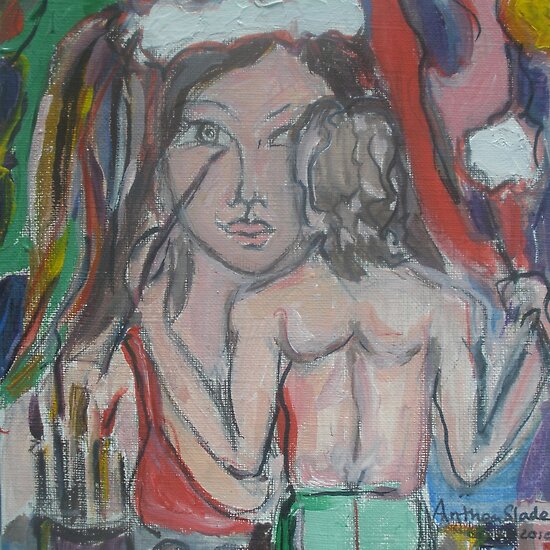 Christmas Creative by Anthea Slade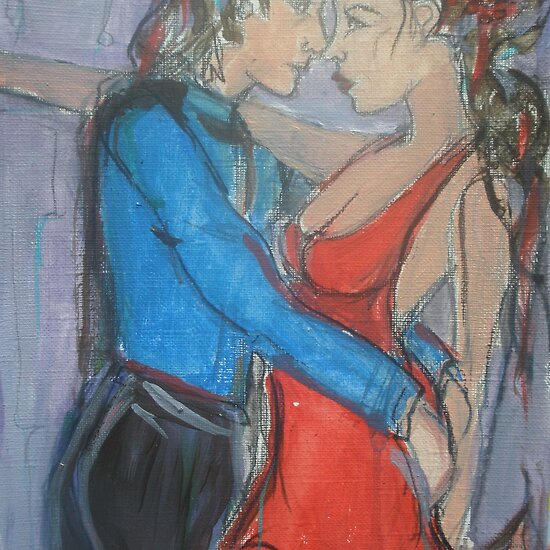 Christmas Passion Dance by Anthea Slade
And from these 12 paintings I created my Christmas Calendar – Anthea's Christmas 12 Months A Year Calendar…

I hope you enjoy my Christmas Calendar as much as I have loved creating it.
And finally here is my Christmas Poem…Christmas – a quickening which was born in the early hours of Sunday morning.
Christmas – a quickening
six days to Christmas grace
tantalising bling of Christmas decoration
heart surrendering Christmas carols
that unearth embedded memories
that make us smile, make us sigh
electric shock crowds swell to the chant
of present fever, giving and receiving
a sea of anticipation pulses to the mystery of kris kringle
and the end of year rush to catch up
oh it has been a year since I have seen you
the seduction of luminous symbols and signs
compete with our introspective desire to reflect
over memorable moments
as the year 2010 draws ready to close
worn out ecstasy of mind and body,
performing all year to personal need, economic demand,
want to stop and chill as our environments
heighten with feverish pitch racing towards December 25
where notes of Joie de Verve intermingle
with the strange chords of melancholy,
compassion at the awareness that some
may not feel the pervasive Christmas enchantment
sadness dawns that for some melancholy is
the only present and memory induces not
pretty images but isolated pain
we pray and wish all humankind
a blessed Christmas and special inspired 2011
we send a hug, an outreached hand offering
social connection to those who walk alone
2010 in a word has been intense
in another word powerful
a quickening of insight
a flourishing of creativity
a seeking for new ways of being
where the 'other' has been more than considered
now more then ever it is a time
to be open hearted, to live with a courageous heart
to give thanks for our friendships,
as my mother always said friendship is the true meaning of life
Christmas time is a bridge of connection
a time of exuberant delight
a world wide community that encourages
and support creative expression
whispering gently in our imagination urging us to grow
merry merry Christmas my beautiful RedBubble friends
wishing you joy of life in spirit, heart and mind
an odyssey of celebration and acknowledgement
where to experiment, stumble and falter is ok
where
to be there
to be here
to be
and above all to love with tenacity…
…is enough
Amen.
© Anthea Slade 2010
I wish you all very special Christmas Season and an inspired and happy 2011.
Have a beautiful time.
Love
Anthea