Pink Panther Magazine - Issue 11 - out today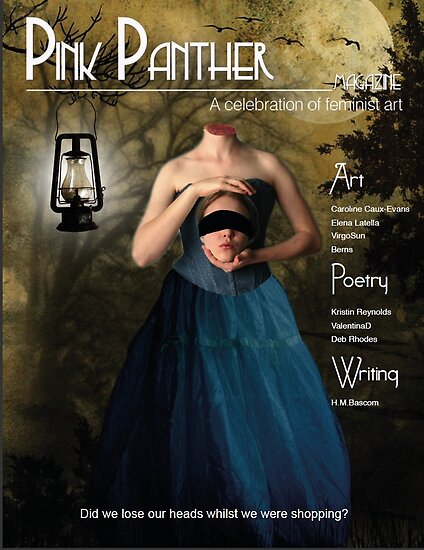 Did we lose our heads whilst we were shopping? What has happened to feminism and where have all the interesting women gone? Why do so many women shy away from feminism? These are the themes that run through Pink Panther this month, alongside evocative art and poetry from our redbubble community.
You can view,download or buy a printed copy from Magcloud
(There is a special Mother's Day offer on the mag at the moment so it only costs $9.75. The quality of the printed version is outstanding.)
If you want to read or download the magazine with active hyperlinks – go HERE
Please feel able to journal, facebook, twitter and blog the magazine.
I hope you will enjoy it as much as we at Team Panther have enjoyed creating it.
Anna, Jenifer, Virgo, Helen and Sue.
xx