Anitas Art- Newsletter September 2012
Anitas Art Newsletter September 2012
Welcome to my special edition newsletter for NEOS 2012. Its a bumper edition so my thanks and appreciation for having a look :)

15th September-23rd September Inclusive
Aberdeen Waldorf School(Gym Hall)
Craigton Road
Cults
10am-5pm Daily
11 Artist Booths under one roof, Cafe facilities, Performances and Workshops
North East Open Studios is one our biggest annual events with artists and makers from all over the City and Shire opening their studios to the public and grouping together at various venues to exhibit. You can pick up a full catalogue and all year round artists directory (the free NEOS book) at most galleries and many outlets. This includes profiles on the 100's of participating artists, the venues they are showing at and a handy map so you can plan your NEOS visits by area.
All venues & studios are signposted so look out for the yellow NEOS signs popping up all over Aberdeenshire during the event.
This is my first year participating with The Artists at the Waldorf Group We are acommodating a huge area in the Gym Hall at Aberdeen Waldorf school with 11 Artist and Makers booths. An exciting range of attractions have been planned to add to the arty experience following on from last years very successful event including workshops and a live jazz/latino band on the first Sunday. The cafe will be open in the hub of our exhibition during the event so I hope you will add us to your planned NEOS visits. Join us for tea and cake and enjoy chatting to us about our work.
Artists at the Waldorf on Facebook
Artists at the Waldorf Blog Site
NEOS on Facebook
NEOS Online Directory
Here is a guide to our eclectic group including what to expect at my NEOS booth-
Artists at the Waldorf- NEOS 2012
Anita Inverarity
I look forward to showcasing my stylised ink line work at this years NEOS. I will have a large range of work from.miniature originals to larger gallery framed pieces with prices ranging from £ 10- £350 for an original artwork. I will also have brand new signed limited edition prints-many at first edition and a large selection of art cards to choose from. This is my biggest show of the year so a warm welcome awaits you and I hope to do a little drawing whilst there. Although my art is filled with stories and narrative imagery I like the viewer to enjoy adding their own interpretations and seeing where that imagination can lead to. I look forward to exchanging my stories with you.
Val Thompson
My paintings reflect my love of the North East, its coastline, landscape,weather and seasons and I aim to capture the spirit of this corner of Scotland in my work. I will also be showing some of my new "gruffiti" pieces.
Liz Milne
I mainly paint in oils. I enjoy figurative work but subject matter varies. I also produce pieces using decoupage under glass and pieces with found objects. More recently I have been working in stained glass.
Jane Ronie
I specialise in the design and formation of kiln formed glass artwork: wall panels, lights, tableware and jewellery. I am fascinated by the play of colour, texture,light and shape which emanates from glass. I will be unveiling some new light work at NEOS and can arrange that special commissioned piece tailored to your requirements.
Helen Brown
Helen describes her NEOS experience- "My house and studio are in chaos with drawings, paintings and frames everywhere…..and even though I have more pieces than "my allocated space at the Waldorf School in Cults will allow, I feel compelled to produce "just one more piece"! However last night, while reading in bed, in an effort (yet again) to fall asleep, I came across a passage which referred to the Duke of Wellington writing in his memoirs " that the worst moment of any campaign is waiting for the sun to rise on the morning of battle"…….Well, who would have thought that I could identify with the "Old Iron Duke" as I have had endless, sleepless nights worrying if everything will turn out alright on the day (O.K. guys a bit dramatic I know) but we have needed a little bit of military precision to get this exhibition ready……..Roll on the 15th September when we can all breathe a sigh of relief and start to enjoy the event. Good luck to everyone involved. I have attached a few photos of the wide cross section of the type of work I enjoy producing "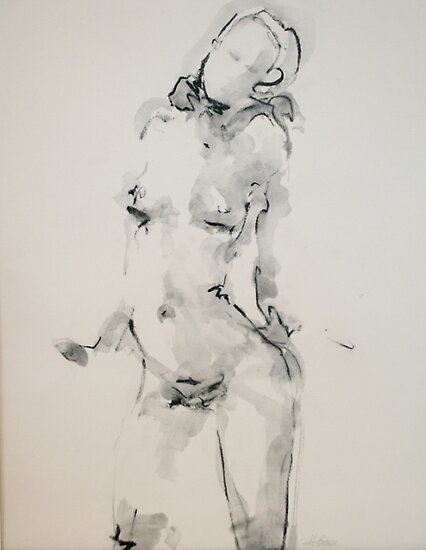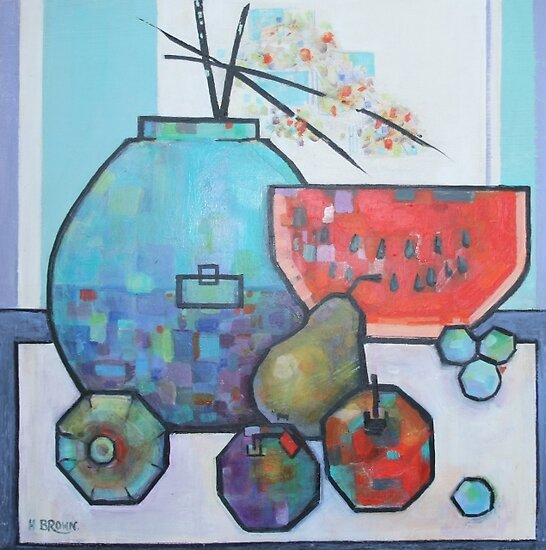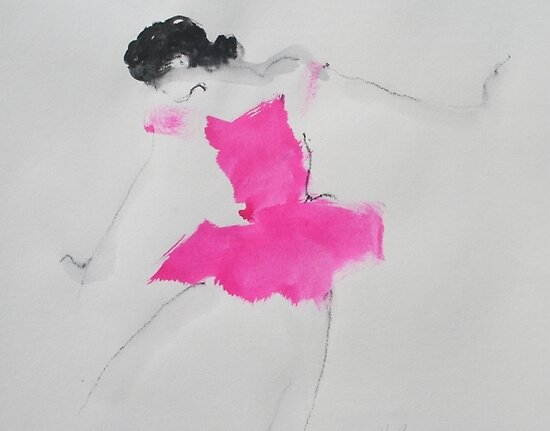 Alice Stuart
I enjoy painting in oils using vibrant colours.My artwork depicts some of our best known Scottish landscapes & also floral and still lifes.I also accept commissions and sell prints and cards from my extensive folio. I will be doing some interactive painting workshops during our event.
Robin Key
See beautiful bespoke jewellery pieces being hand crafted by Robin at this years NEOS as he demonstrates his skills working in precious metals and stones.
Fenfolio
Fenfolio is the art of Fenneke Wolters-Sinke. I will be exhibiting new mixed media artworks at NEOS and will be running workshops throughout the week giving an opportunity to be inspired and try new materials including digital mediums.
Helen Forrest
I enjoy painting images from the surrounding environment and continue to be inspired by North East coastal harbour towns. I relish the use of bright colours and work mainly in acrylics and mixed medium.
Karen Hadjitofi
Working in mainly pastel and watercolour I enjoy trying to capture the mood of the merging seasons.
Carol Meldrum
Carol is a textile designer,workshop tutor & author of many popular knit and crochet books. Her knit and crochet accessories are inspired by Scottish textile traditions and themes paying homage in a playful, whimsical, tongue in cheek approach.

The Forecourt Art Group Annual Autumn Exhibition
Join us at Peterculter Heritage Hall, Station Road East (off North Deeside Road). Opening Evening with music from "Scotch Broth" and refreshments on Friday 14th 7pm-9pm. The exhibition is open on Sat 15th and Sun 16th- 10am-5pm and Friday 21st 12pm-5pm, Sat 22nd and Sun 23rd 10am- 5pm.
Junction Arts- Holburn Steet- Lines Marks & Layers
Our exhibition Lines Marks and Layers continues until the end of October where you can see some of my brand new folk pieces and some of my Aesops Fables collection. The gallery will also be having an open day with refreshments on the first Saturday of NEOS to showcase new works by a variety of makers.
The Open Door Gallery- Chapel Street
Aberdeens newest central gallery showcases up and coming as well as established artists and makers and has an extensive range of affordable art. See some of my pieces at the gallery this month and be sure to check out the NEOS exhibition "Scrapbook" which features up-cycled works from found objects and recycled materials.
The Jack Tierney Gallery- Cults
Visit this new and exciting gallery to see a range of fine arts by local and international artists. Some of my new Alice in Wonderland characters are available in the gallery now.
The Milton Gallery- Crathes
Showing a wide range of local artists over the NEOS event The Milton always gives a wonderful selection and variety of works. I have a few pieces in the gallery including new "Quirky Quines".
Spectrum- BP Atrium Gallery
31st August 2012- 9th November 2012
SmArt Consultants
Very happy to be selected by SmArt Consultants to be represented in "Spectrum" at the BP Atrium Gallery. Although the exhibition is only open to BP staff and visitors the show is to promote a wide selection of participants in this years NEOS event.
Aberdeen Artists Society- Trading Card Exhibition for NEOS
Aberdeen Artists Society is holding a fun exhibition of trading card size artworks from its members at its justice street premises. Opening hours are Wednesdays and Saturdays 12-4pm. This is a great one to see all the tiny masterpieces produced. Whilst there, why not visit "Aberdeens Artists Quarter" and visit Peacocks Visual Arts (Castlegate) and The Nicole Porter Gallery (King Street).
Frameworks Gallery- Bishopston- Kinellar
See local artist Lesley McKenzie working on her award winning Raku animal sculptures in her studio and watch the finished pieces being kiln fired. Lesley will also be showcasing her beautiful wildlife paintings at the gallery and will have brand new prints are ready for NEOS. Frameworks offers a bespoke,gallery standard framing service so your prints can be finished to your requirements on site.
Wishing you all a wonderful NEOS week with lots of new discoveries from the rich diversity of talent that we have to offer in the North East. I hope to see you on your travels and thank you for supporting your local artists community
Anita xx