Anitas Art- Newsletter March 2012
ANITAS ART NEWSLETTER MARCH 2012
Apologies for being early with my newsletter this month. Its not often I'm early for anything but there was such a lot of news that I thought I'd get it out there so I can plan a wee break. I'd like to show my appreciation to everyone who has commented on, favourited, tweeted and shared my work this month, I will find the time to reply to you all soon xx
Exhibition News Edinburgh

This month I was delighted to be invited to show my new artwork "Safe Passage" at The Scottish National Storytelling Centre on The Royal Mile, Edinburgh. The show is presented and was juried by Strange Theatre who will be performing their play "Goddess" as part of the International Womens Day Celebrations and Womans History Month. The art exhibition exploring "a modern goddess theme" will be on display in the foyer during March. 25 artworks were selected from over 400, so needless to say I am honoured and thrilled to be involved. All works are for sale and I will also have postcards of "Safe Passage" available in the shop.
The Scottish National Storytelling Centre
The Royal Mile Edinburgh
2nd March- Opening Reception at 7pm with Refreshments (All welcome )
3rd March- 28th March
Click on their March Programme for more details here
Safe Passage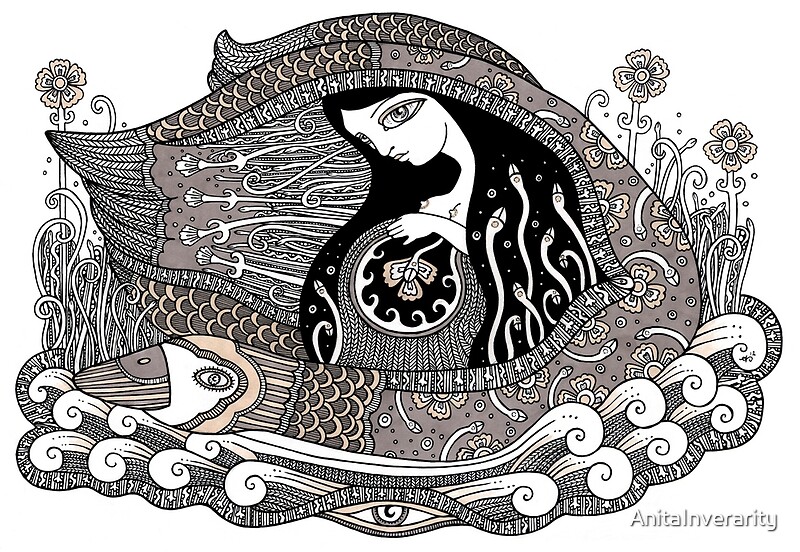 Exhibition News Aberdeen

Still time to catch this show at 39 Justice Street (Castlegate)- A big variery of works by members of Aberdeens longest established Art Society
Every Wed & Sat in March 12pm-4pm (EDIT: The Show has been extended for 2 weeks)
I have 2 pieces in the show, the framed original of Star Crossed Hares and the unframed (matted) original of Full Moon Hare

One of Aberdeens biggest Art Fundraisers for Cranes who support North East Cancer Charities. A must see event for your diary as this huge and very popular show only happens every 2 years for a few days and attracts some of our best local artists.
Queens Cross Church
13th March- 16th March
Star Gazing Hare One of my pieces in Cranes this year (I will have 4 entries in total)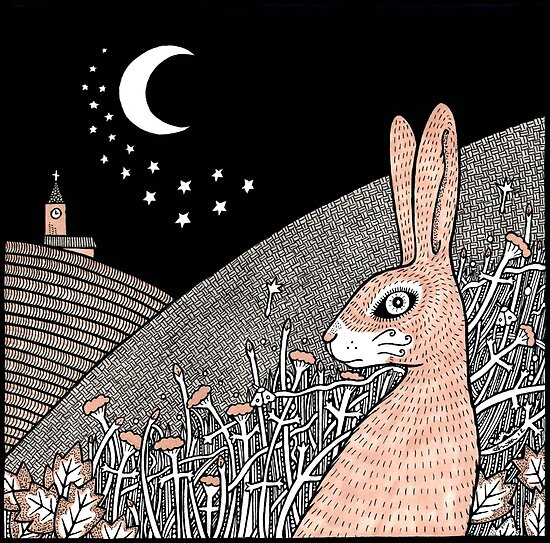 Another wonderful show to see this month which is known for showcasing the best of our Aberdeenshire talent. Exhibits include Drawing, Painting, Jewellery, Digital Arts, Photography, Textiles, Ceramics & Sculpture, so there is something for every taste. The show attracts established artists and up and coming talent from all over the shire, as well as promoting young artists through its "junior" section. I will have 6 brand new works in the show including "Contended Cat" and "Timely Owl" (see below)- Hope you can make it along.
Inverurie Town Hall
23rd- 27th March
10am-5pm (4.30pm on the Tues)

This popular show kicks off spring at their original venue in Banchory. Always one of my favourites to visit and with a years break this is sure to be a welcome return to form. I am working on some new pieces for this show.
Banchory
Guide Hut
Friday 6th April- Sunday 15th of April
10am-4pm Daily
International Exhibition
I am very excited to have one of my new works heading to Beverly Hills, USA.
The piece was created specially for the "Inner Portrait" exhibition in the professional artists category of an exciting new collaboration organised by The Forgotten Goddess and Cush Gallery. My work will be on display alongside some of my favourite artists from around the world including Tammy Mae Moon Barbara Glatzeder and Patricia Ariel
The show is to highlight the healing aspects of art and raise awareness and funds for survivors of domestic violence, we will be showing alongside these women who will also be creating their own "inner portraits". I'd like to thank Ruselle and Jenni at The Forgotten Goddess for being so accomodating and making this possible. Just putting finishing touches to my entry provisionally titled "My World is Your World", so will share a piccie in my next newsletter. The show opens on March 31st.
Cool Stuff
Thank you to Art Tokens for using my new work "Contented Cat" their promotional materials at the Glasgow Trade Fair on the 18th of Feb.
Visit the website Here to purchase Art Tokens, the great new gift idea & perfect for Weddings, Aninversaries, Retirements etc
Contented Cat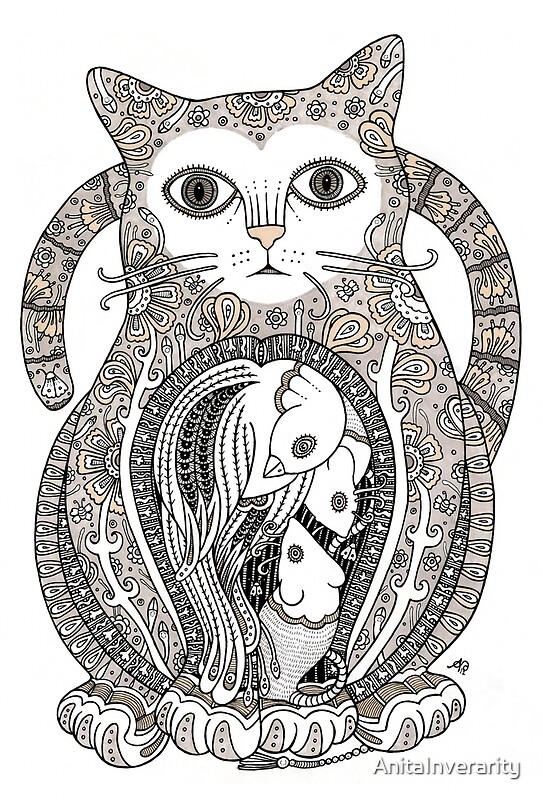 Thanks also to Redbubble who featured my new Owl on the Homepage, this resulted in lots of views, comments and quite a few sales too. I will reply to everyones kind comments and feedback soon, much appreciated xx
Timely Owl

Ongoing Outlets
You can see some of my work at Rosie Thistles Tea Room (Thistle Street) and Little Rembrandts (Crown Street) this month
A new consignment of works was dropped off at Gallery on the Corner in Edinburgh including framed originals, cards and new signed ltd edition print sets. Thanks to Susie and Paul for all their support.
Tiny Mermaid One of my originals at GOTC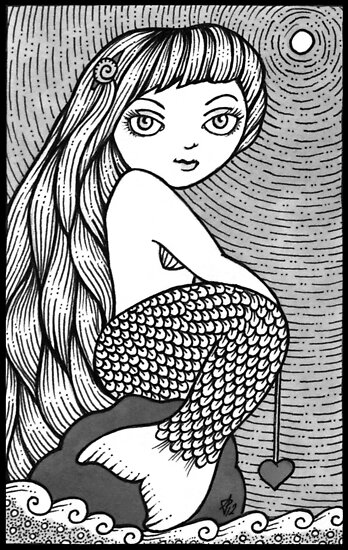 Inked Icons
Februarys Icons were The White Stripes. I am creating Jack and Meg companion pieces but got so busy that Jack is still "in progress", hopefully I will find time to finish him in March. The icons are on hold for an exhibition but click on the link for Prints & Cards.
Meg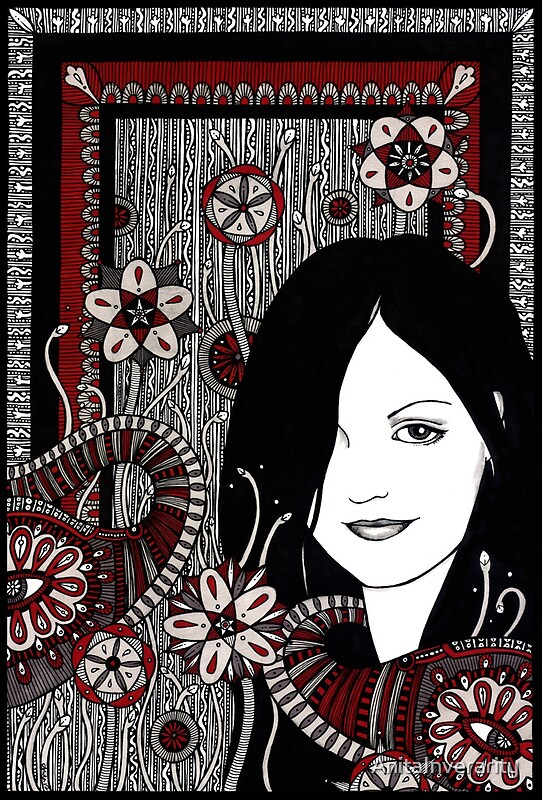 Gift Ideas # 7
"Something Unique for Mothers Day"
I can do gift vouchers which are beautifully presented in one of my greeting cards (you can choose the card from what I have in stock).
Gift Vouchers can be used for a special commissioned piece or to purchase available original art or prints. Special Commissions need to be booked in advance and I'm currently booked until May but check out my commission details here Read About My Commission Prices & Details in this Journal . My Redbubble gallery gives a good indication of original pieces which are still available Anita on Redbubble
Until Next Time, Best Wishes Anita xxx