Slaughterers cut of man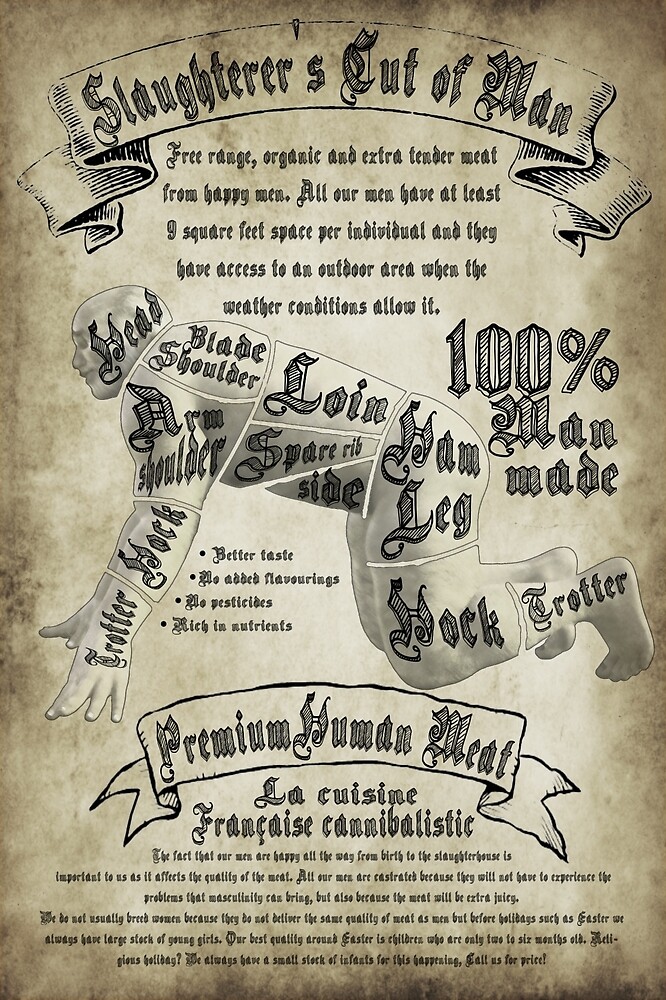 Free-range, organic and extra tender meat from happy men. All our men have at least9 square feet space per individual and they have access to an outdoor area when the weather conditions allow it.
Better taste
No added flavorings
No pesticides
Rich in nutrients
Premium Human Meat
La cuisine Française cannibalistic
The fact that our men are happy all the way from birth to the slaughterhouse is important to us as it affects the quality of the meat. All our men are castrated because they will not have to experience the problems that masculinity can bring, but also because the meat will be extra juicy.
We do not usually breed women because they do not deliver the same quality of meat as men but before holidays such as Easter, we always have a large stock of young girls. Our best quality around Easter is children who are only two to six months old. Religious holiday? We always have a small stock of infants for this happening, Call us for the best price!
Check out more about this work here
If you like to know what human flesh/meat taste like you should read this blog: