Shark attack - Have a better day!
Shark attack – Have a better day!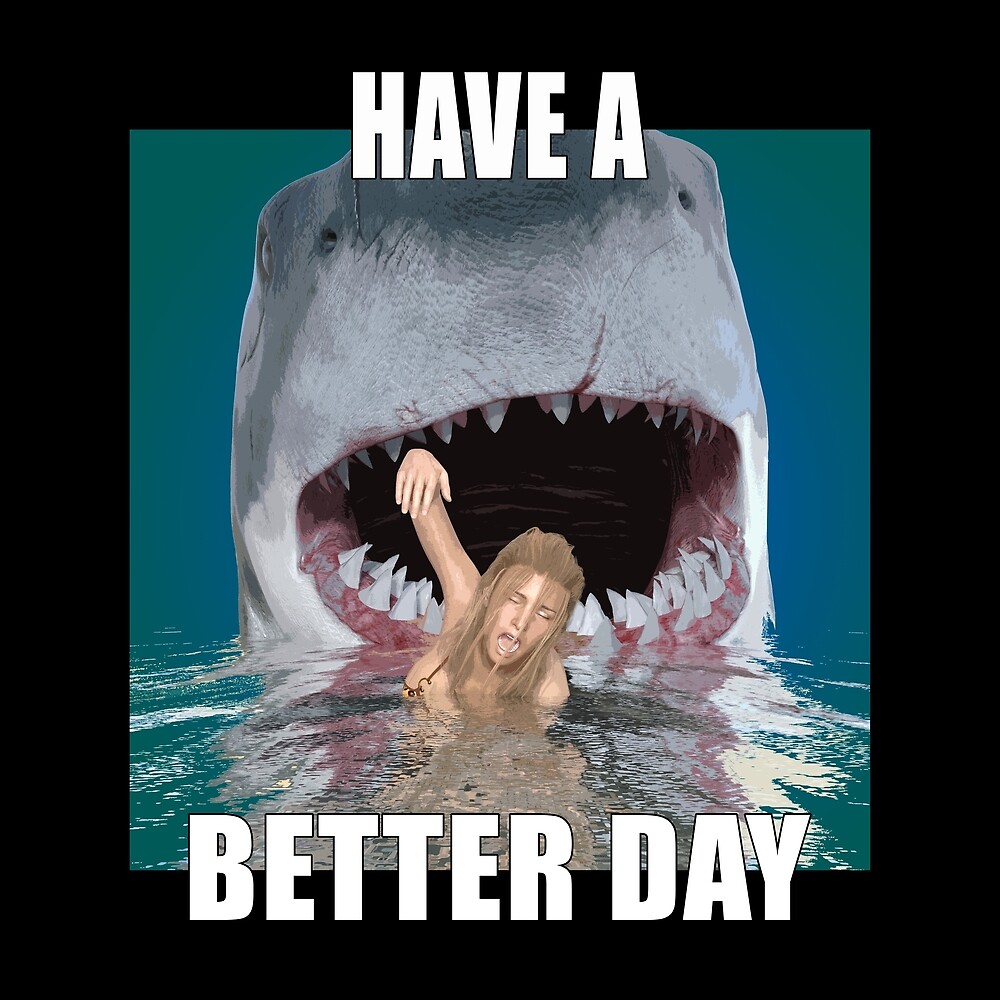 Well, let me guess that she is not going to have a better day. Or, are we talking about the shark? She is also a she, and she will be satisfied for hours, if not days after eating this delicious and voluptuous woman.
Let's go back to the woman and let's hope she at least had a good start this day. The forecast for the rest of the day actually looks quite bad for her.
Very bad for her. Better for you is to know that only about 58 people are killed by sharks worldwide per year.
Only a few species of shark are dangerous to humans. Out of more than 480 shark species, only three are responsible for two-digit numbers of fatal unprovoked attacks on humans: the great white, tiger and bull; however, the oceanic whitetip has probably killed many more castaways which have not been recorded in the statistics. These sharks, being large, powerful predators, may sometimes attack and kill people; however, they have all been filmed in open water by unprotected divers. The 2010 French film Oceans shows footage of humans swimming next to sharks in the ocean. It is possible that the sharks are able to sense the presence of unnatural elements on or about the divers, such as polyurethane diving suits and air tanks, which may lead them to accept temporary outsiders as more of a curiosity than prey. Uncostumed humans, however, such as those surfboarding, light snorkeling or swimming, present a much greater area of the exposed skin surface to sharks. In addition, the presence of even small traces of blood, recent minor abrasions, cuts, scrapes or bruises, may lead sharks to attack a human in their environment.
More works in the shark-theme:
Sharks – beautiful pattern for t-shirt or dresses.
Sharks | Do not feed the sharks