While walking the dogs yesterday morning near Lennox Bridge (Glenbrook, New South Wales, Australia), I spied some native orchids to the side of the track. I headed back yesterday afternoon to get some photographs. After looking more closely, I found a great number of spike and it appears there may be more than one species.
This was first spike I came across in the afternoon. I believe these are Dipodium roseum. (Thanks Colin)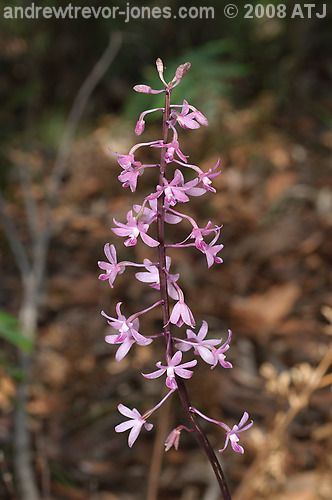 Here is a close-up of one of the flowers.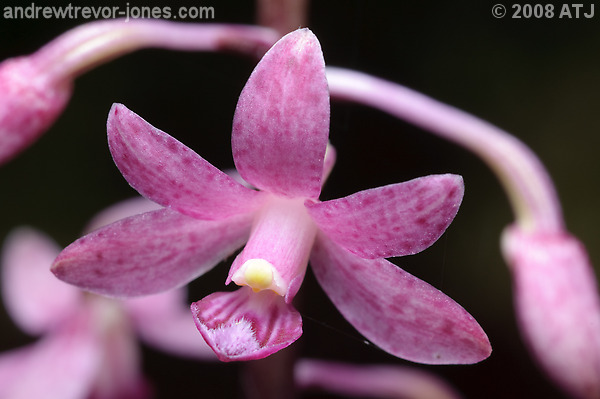 This was a flower on a small spike near the first spike.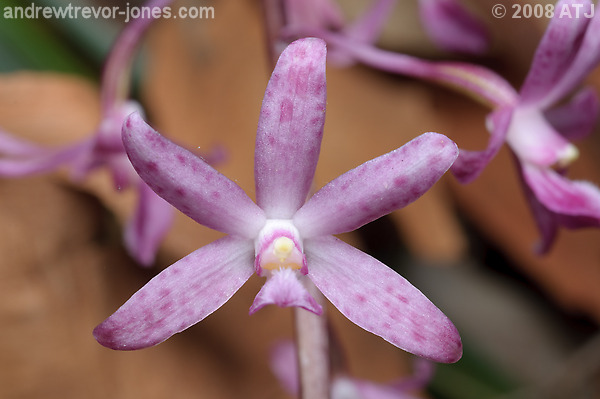 This was another spike further along the path. This is probably D. variegatum. (Thanks again Colin)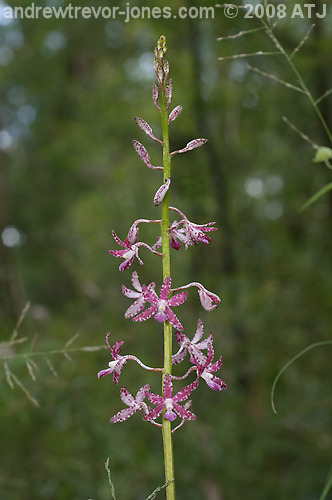 Here is one of the flowers. I'm pretty sure this is a different species from the first.