A WHIRL WIND YEAR IN 2015
To all my fellow bubblers. Happy 2016, may it be a year full of joy, laughter and fun.
I have missed you all, 2015 has been a whilrl wind year for us. Our daughter got married in December and it took the whole year to plan, make wooden signs, jars, lights, save the date cards, website and everything that goes with planning and preparing. It began in December 2014 organising their engagement party, then the planning and preparing for the Hens day and finally all the hard work for the Wedding on the 17th of December 2015. It was all worth it, the Wedding was exceptional.
The Wedding Day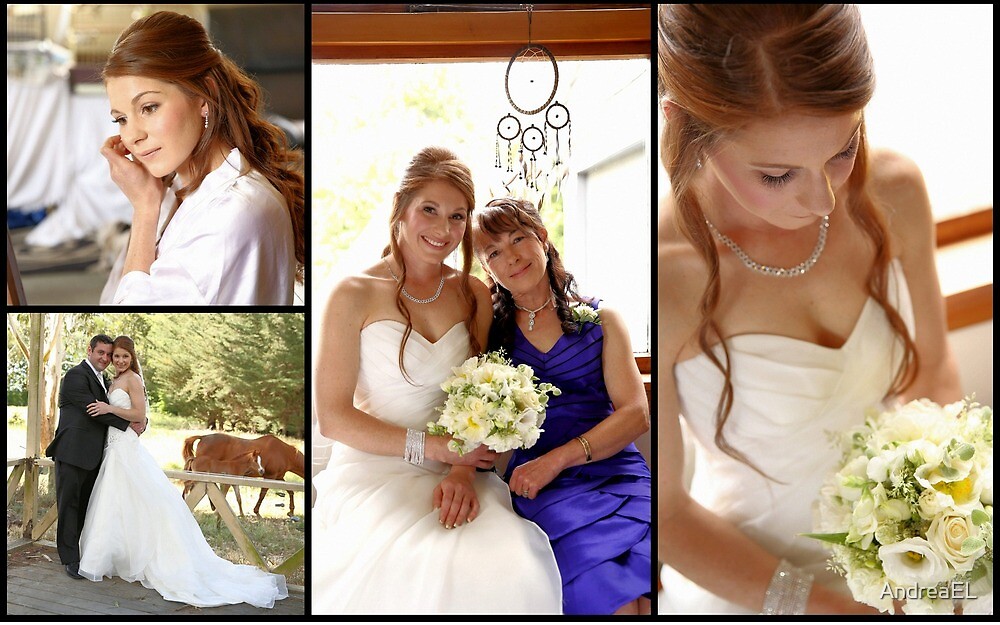 Preparations and wooden signs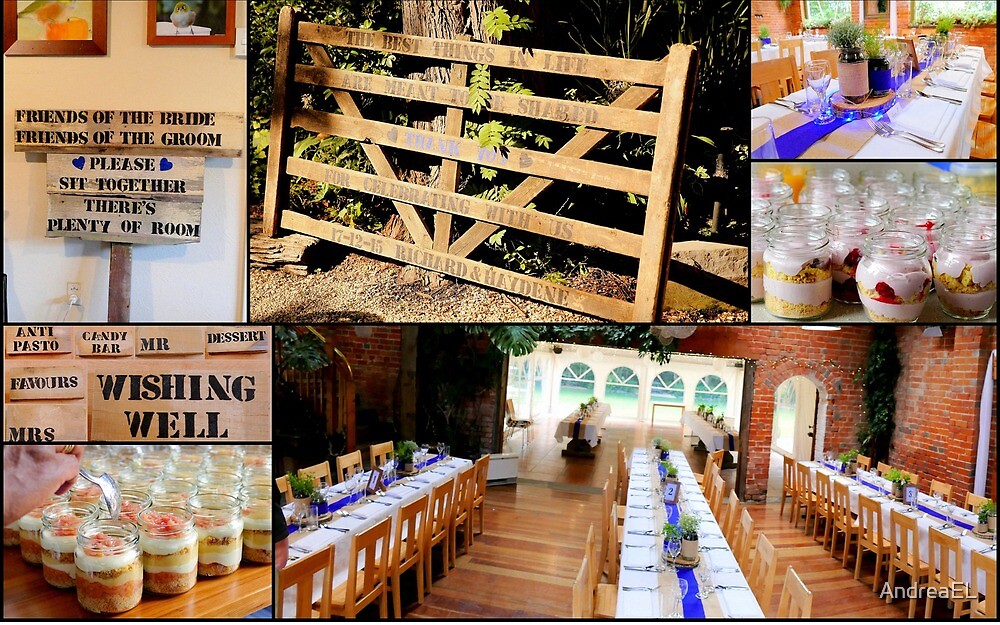 Wedding Cake and Venue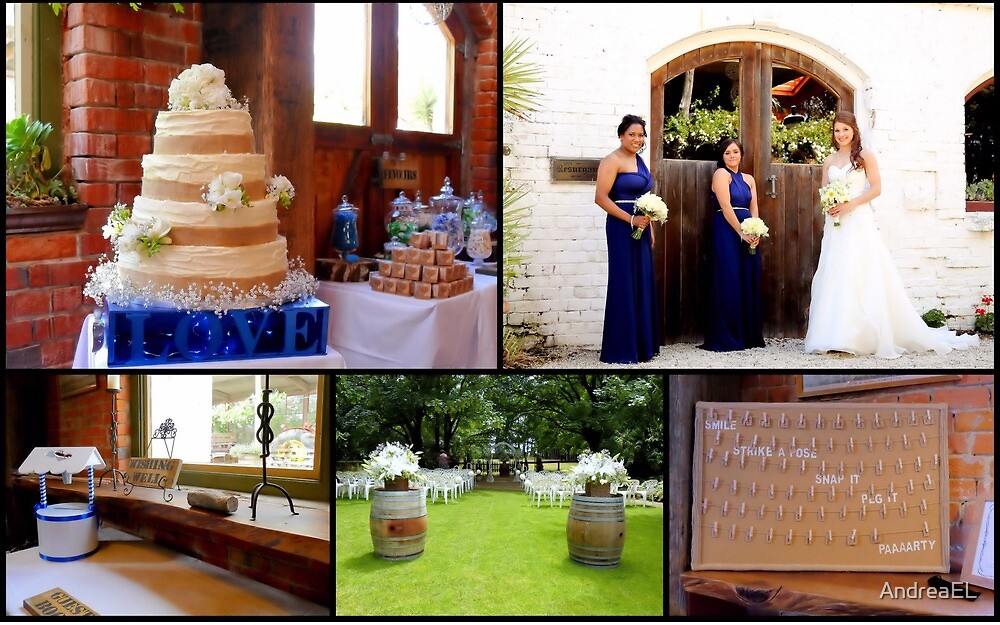 Haydene made her own wedding cake, 4 tiers, (Lemon, Chocolate, Berry & White Chocolate and Coconut and Caramel as well as the 120 jars of cheese cakes and chocolate mousse.
A huge thank you to Loree:"http://www.redbubble.com/people/greenhorngrl&#8... for visiting us in NZ to take care of our feathered friends at "Tranquillity" It was the first time we had met and she did such a wonderful job looking after our feathered kids. Loree you are an amazing person, wonderful online and just as wonderful in the flesh, it was so amazing to meet you and spend some time with you. I know it was a little hectic at times and there is so much more that we would have liked to show you. Thank you from Keith and I and our feathered friends.We truly appreciated you being here.
This is Loree in Bluff a town and seaport in the Southland region, on the southern coast of the South Island of New Zealand. It is the southern-most town in New Zealand (excluding Oban) and, despite Slope Point and Stewart Island being further to the south, is colloquially used to refer to the southern extremity of the country.
Loree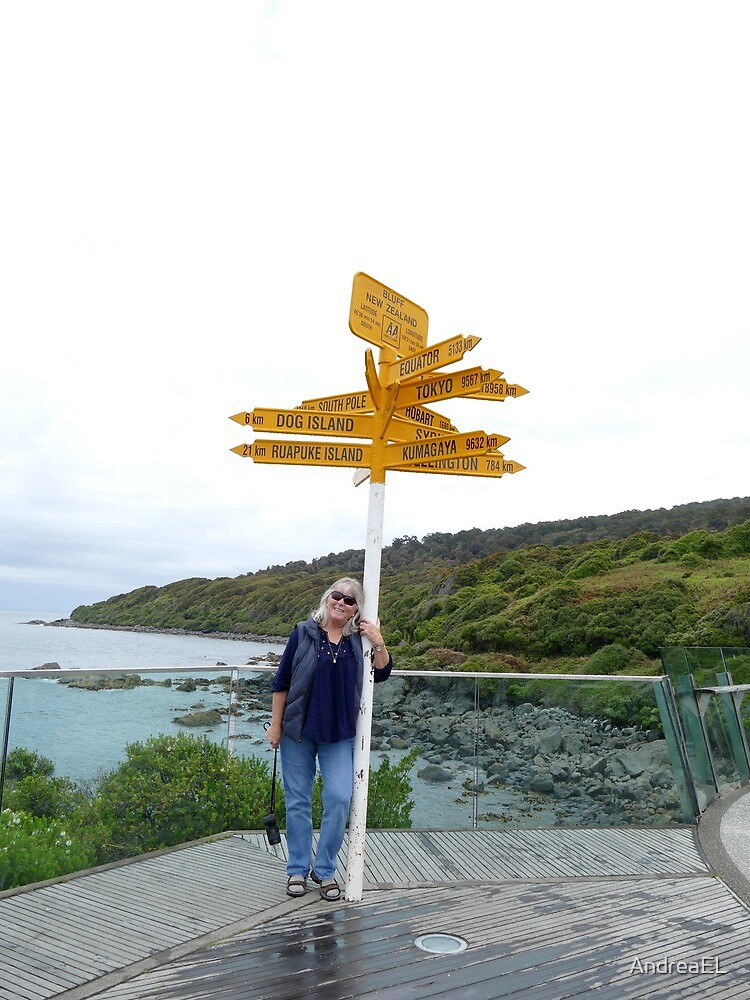 I am looking forward to catching up with all of you again, viewing your wonderful work and catching up with the groups and adding images taken during 2015.
Keith is embarking on a journey a leap of faith to the USA on the 20th of Jan 2016 for 6 weeks to pursue his dream of motivational speaking and singing, but that is a whole new story for another day. Websites:"http://www.keithlightfoot.com" "http://www.publicspeaking.co.nz" "http://www.hardwick.co.nz"
Thank you all for your continued support, RB is a special place with special people who continue to support you even when you are away from RB for a long time..
Andrea