Parmi, Anthony Mancuso, John Arnold REVEALED!!
Introducing from left to right….Andrew Parmi, John Arnold and Anthony Mancuso ……quite a red bubble line up hey?….I thought it was time that their red bubble followers got to see the handsome faces behind the famous names! This snap was taken on the balcony of the channel 7 cafeteria (where Anthony and John work – the station not the cafeteria!) on my birthday 7th July where I had the honor and privilage of going out on a shoot with Anthony and Parmi around Docklands….lucky me!! John stayed back to man the office but he heard all about our adventures!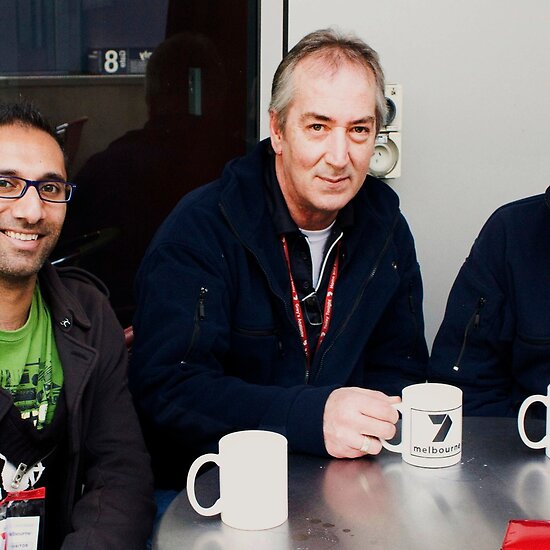 Anthony and Parmi assessing a shot on screen…I love this!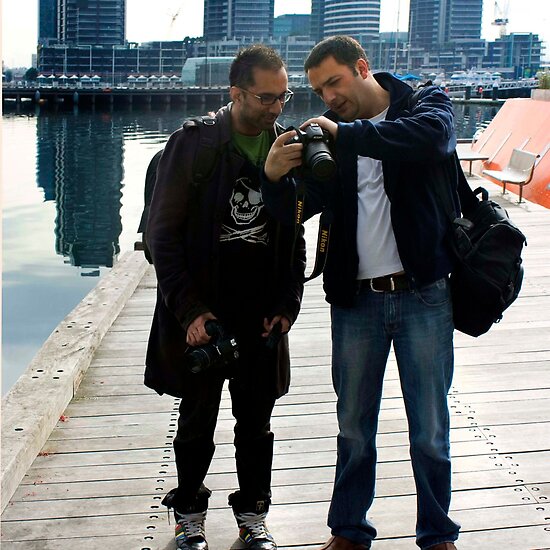 Now you finally know what they look like go over and rib them for hiding all this time!!