How to make christmas calendar on mac
Have you ever been thinking to make calendar by yourself? With iCollage for Mac , you will get the chance to use calendar template to make calendar on Mac for the very first time! Here let's make calendar together!
Step 1: Launch iCollage for Mac and Choose the Suitable Template
Free Download the iCollage for Mac and Launch it, select "Create a New Collage". Then Choose the Calendar template you like.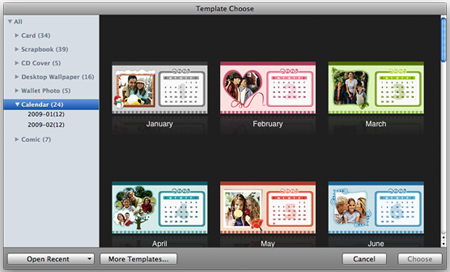 Step 2: Edit Your Calendar Template
Drag photo to the template and add some elements to the calendar. Click Decoration and drag elements from "My Element" to mark some special day. Click Textbox to write down some words to remind you the Christmas day.
Step 3: Print Out Your Calendar
After editing, you can click Print button and start the print settings. You can also preview the print effect before printing. Click Print button after finishing setting.
Print out the twelve months and you will have a beautiful handcraft calendar. Of course, you can make more to send to your family and friends!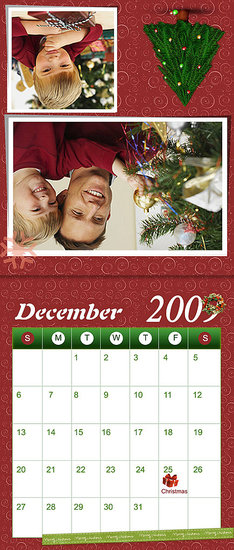 Also you can make a desktop wallpaper calendar