Book Cover and Academic Conferences Artwork
I'm thrilled to finally see my artwork Geisha on the new Cynthia Gralla book released by Cambria Press December 28th The Demimonde in Japanese Literature: Sexuality and the Literary Karyûkai By Cynthia Gralla
Cynthia Gralla holds a PhD and an MA in Comparative Literature from the University of California, Berkeley, and a BA in Asian Studies from Amherst College
I think it looks amazing and I'm totally thrilled with the result:)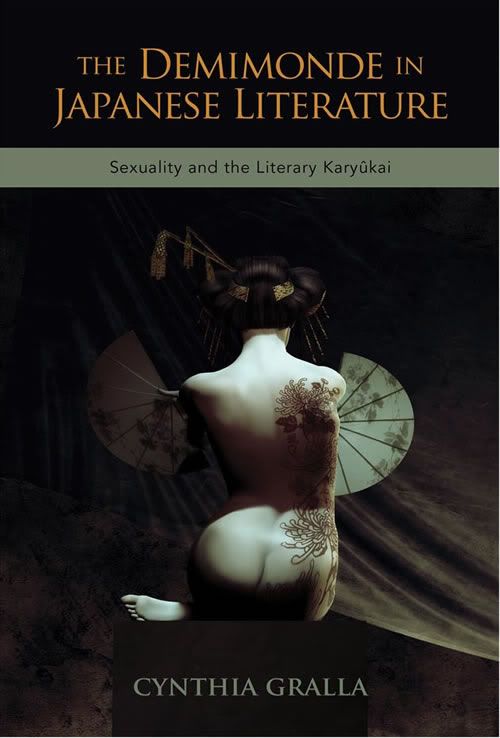 If you would like to read more click here
Another December happening is my Lady Justice
is to be used by Feona Attwood to advertise the forthcoming Onscenity, Sex and Regulation academic seminar.
The seminar focus on the relagulation of sex in three key areas : Media, Sex work and the internet. Speakers will be Laura Agustin author of Sex at the Margins, Migration, Labour Markets and the Rescue Industry 2007, Yamam Akdeniz author of Internet Child Pornography and The Law (2008); and Martin Barker, author of The Video Nasties (1984), 111 Effects; The Media-Violence Debate (2001), and The Crash Controversy (2001)
The seminar is introduced and chaired by Julian Petley, author of Censoring the Word (2007) and Censorship; A Beginners guide (2009)
The Research Council funding is devoted to bringing together academics with politicians and journalists and interest groups
British Academy, London, UK

Here's a roughie…..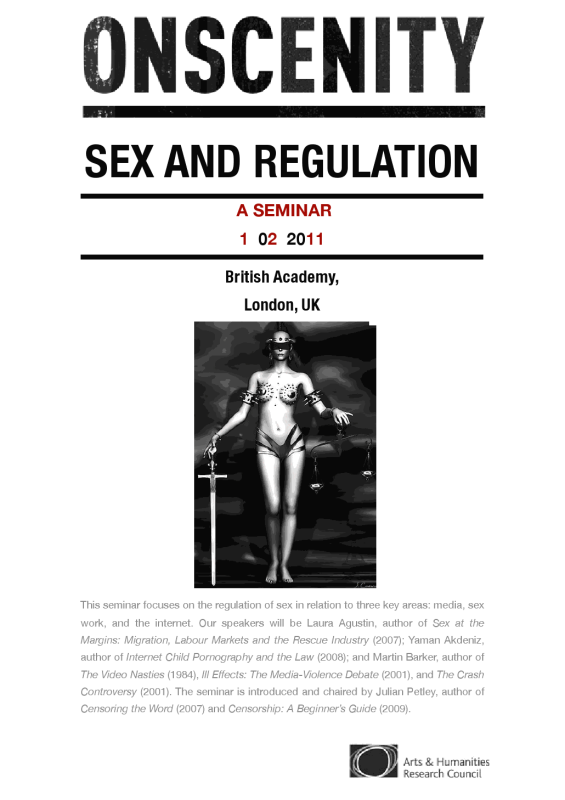 Feona Attwood is Professor of Sex, Communication and Culture at Sheffield Hallam University, UK. Her research is in the area of sex in contemporary culture; and in particular, in onscenity; sexualization; sexual cultures; new technologies, identity and the body; and controversial media.
You can read more about her work here
The onscenity.org website is still in development but should be up shortly and will give interested parties information about the networks funding, the aims of the network and academics who are members.
These made my day…guess it's a little like a brag book but it's lovely to have your art appreciated and used in this way:)