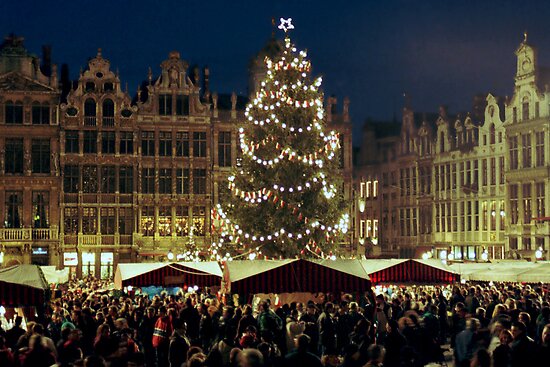 With this picture I received this week (December 13, 2011) my 1300th feature.
Since the start of my membership on Nov 23 2008 I received:
In addition to the 1300 features: 129 challenge winners and 1251 non-winning Top 10's.
Also a good moment to thank all moderators for the features and everyone who voted on my entries in the challenges.
My 1300 featured pictures:
The first 1200:
____
____
____
____

0001-0100 ____ 0101-0200 ____ 0201-0300 ____ 0301-0400 ____ 0401-0500
____
____
____
____

0501-0600 ____ 0601-0700 ____ 0701-0800 ____ 0801-0900 ____ 0901-1000
____
____
____

____

CountryBest___CoverShots____LightUpMylife____SunnyDays__BeachRiverLake
____
____
____
____

4WinnersOnly_FoodforThought___Flowers____Throughtheeye___FruitVegShop_

____
____
____

____

PhotoChallenge__Snaptacular_____Green_____Truly_theBest___TablesChairs_

____

____
____

____

DutchShowcase_WindowsDoors__DutchTouch__DutchTouch__FlowersinMacro_

____
____

____

____

Fasc.Purple___Spontaneous___Snaptacular_____LiveLetLive___PowerPhotogr.__

____
____

____

____


CeesFunNikon_Monochrome__ArtistsUniverse___PeaceLove__SeasonsChange_
____
____

____

____

FeaturedChal___QualityArt___GloriousGarden____WhichWay_____PeaceLove_

____

____

____

____


LiveLoveDream_FullFrontal___DutchShowcase____Streams_____CottageLiving_
____

____
____

____

FeaturedChal._ArtistsUniverse___Harbourlife__Christ.Churches_FunArtsyFriend
____
____
____

____


WeekendPhoto___Rainbow___CottageLiving___AlphabetSoup_____theWorld__
____

____

____

____


PeopleatWork__ColorRainbow___Religious_____CottageLiving__TablesChairs_
____
____

____
____

TablesChairs__AlphabetSoup__ThisandThat____OrchidsOnly__FoodforThought_

____
____
____

____


ColorRainbow_ScavengerHunt_AllaboutWater____PeaceLove__PlaceCallHome_

____

____

____

____


UniqueBuilding_ArtistsUniverse__CoverShots____Snaptacular__JPG_CastOffs_

____

____
____
____

LightUpmyLife_Nat.BlackWhite__Refl.Building___TablesChairs___OldNewAgain_
____

____

____
____


IslandsIslands_MomentinTime_PlaceCallHome____CoverShots__StillLifeFineart_

____
____

____
____


ShapePattern_PlaceCallHome_Snaptaculair____TopFavorites__CountryBumpkin_
____
____

____
____


Littlebitofyou___WeeklyTheme_____Statues_____AddictedPhoto___FullFrontal__
____

____

____
____

ColorRainbow____Buskers____ReligiousArch__4WinnersOnly____Numbers_
____

____
____
____


CountryBumpkin___Austria___CountryBumpkin__LiveLoveDream_This_and_that__