Andrea is over the moon - two homepage features!
Hello dear Bubblemates,
I am really over the moon!
It was about a year ago when I joined the Bubble.
At that time I never expected to have so much wonderful comments and lucky features here!
As time went by I became more familiar with all the things an artist can do in this wonderful community, I enjoyed my contacts to my fellow artists here and I learned that RB is a very special universe!
I decided it to be my favourite artcommunity, joined some fabulous groups and made some sales. I discovered a lot of really amazing artists, put them on my watchlist because I did not want to miss their future works, and saw that I was put on the watchlists of other members, this always made me feel proud and honored.
Some of them had a homepage feature. I learned that homepage features are something very special and started to hope I would one day achieve to be on the homepage as well! But about a month ago my self-esteem started to become low and lower, and one day I told myself
"okay, you will never make it to the homepage! You simply don't have the format to!"
And I decided, it was good to be in the Bubble and to stay humble……….homepages are for the "real artists", but not for Andrea……:-))
.
You know, the funny thing about what you desire is:
The more you desire something, the less you will reach it.
The more you grab for something, the more it will flee from you!
It really seems to be a unversal law!
So – at the moment I did let this desire loose – it could happen.
Today I proudly want to tell you about my two homepagefeatures……two in one week!!!! Unbelievable, crazy, great, amazing!
I am absolutely knocked off my socks and I feel so proud and honored to find my works on the homepage twice!
And, yes, of course I want to share this very special moment with all of you!
Because many of you encouraged and supported me steadily since I entered the Bubble……..
Thank you for making such a wonderful community possible!!
Andrea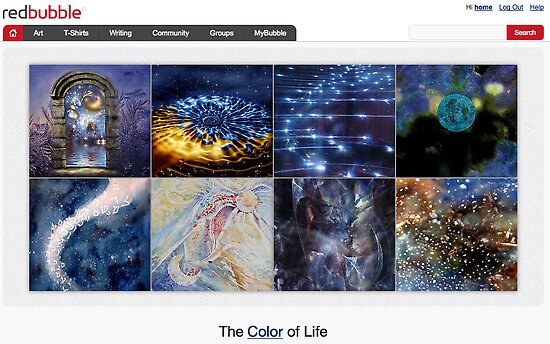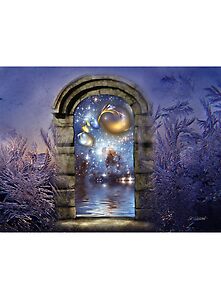 Dimensions Beyond
by Andrea Ida Rausch