So!
My first publication is pending: World's Apart – short story anthology, to be released on the 5th of December and available for pre-order now. Selfpublished through the AuthorHouse publishing company.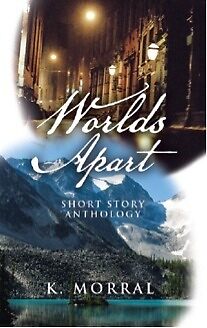 World's Apart is a collection of 6 fantasy stories, many of which were created for the Twisted Tales competitions, or general entry – so it is exciting to finally see them in print and out to a wider audience! Many thanks for the group members for their support and feedback on those stories submitted to the group (and now removed).
Visit my website kmorralfictionphotography.online for full details; also available through the AuthorHouse bookshop and soon through Amazon and Barnes and Nobles as both a paperback and e-book.