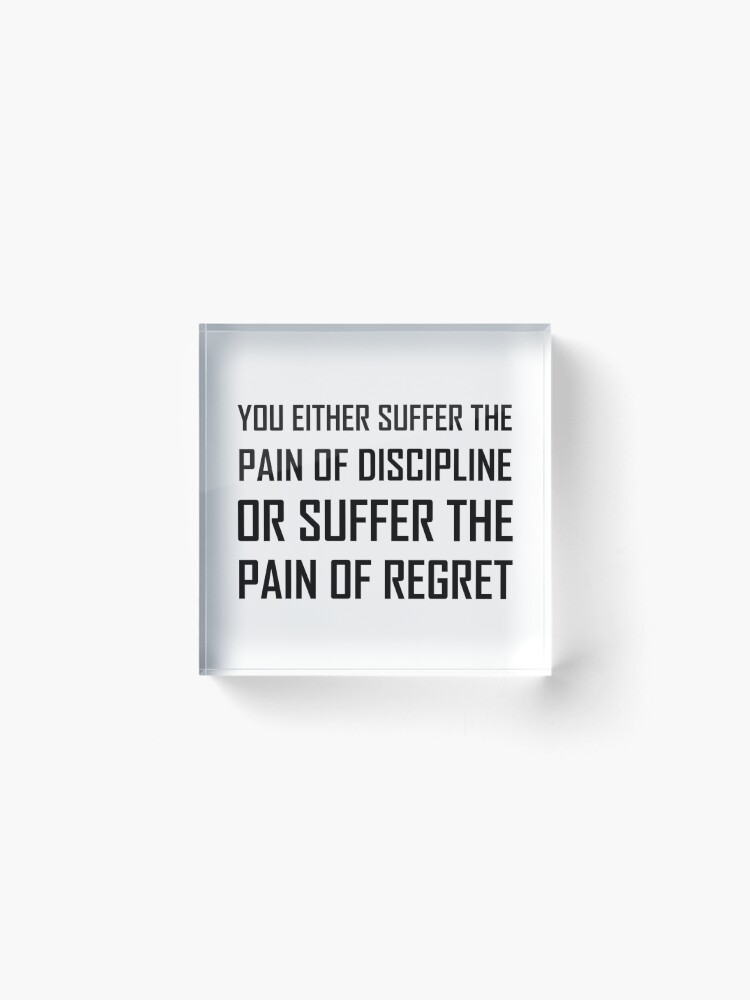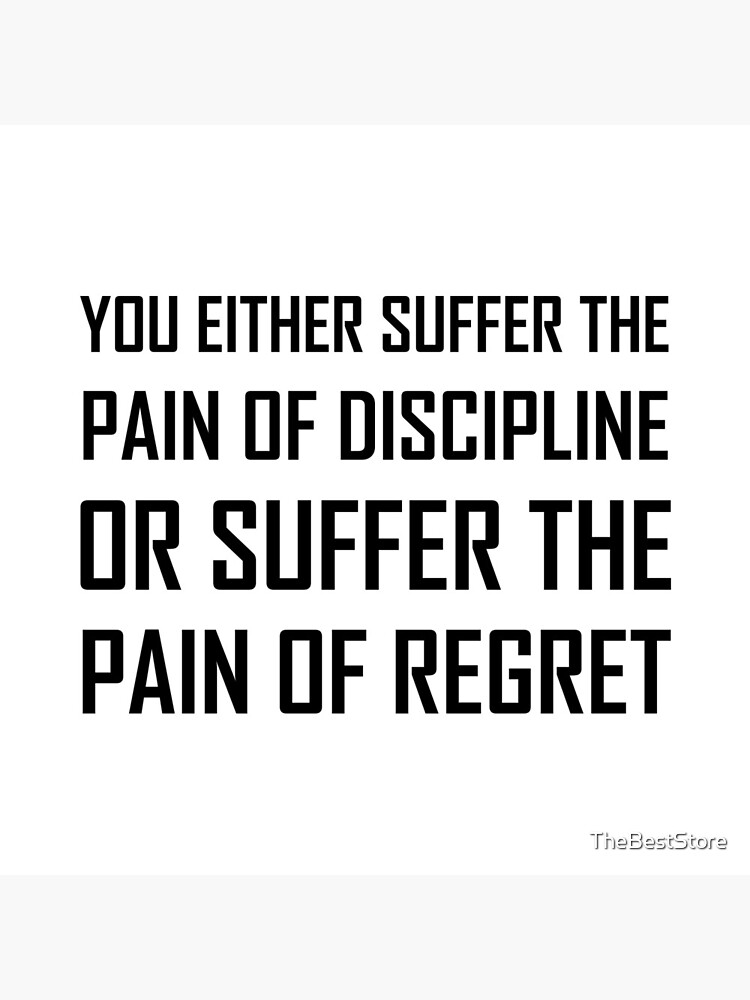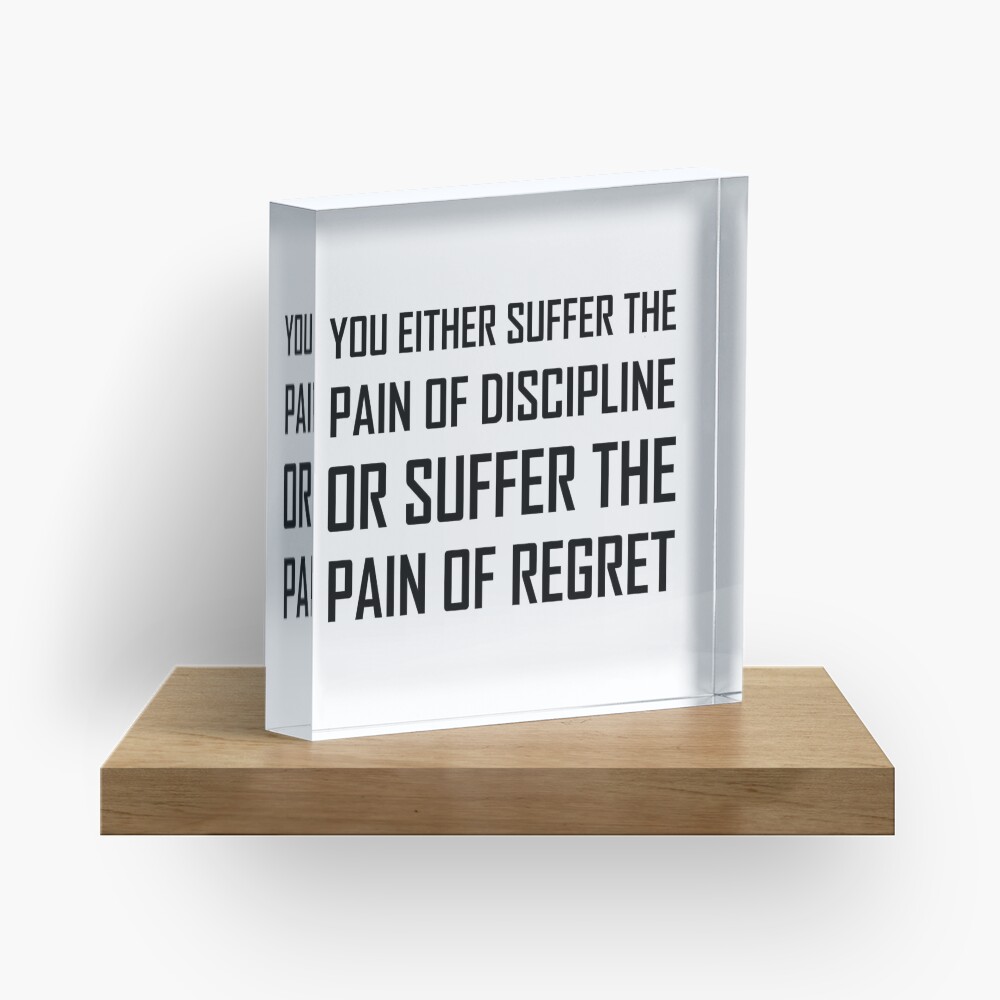 Features
Free-standing clear block adds an eye-catching pop to desks, tables, and shelves

Vibrant back-mounted photo print made just for you when you order

1" (2.5 cm) thick solid acrylic block

Diamond cut sides provide a sharp image from any angle

Hand polished for a crystal clear finish

Available in 4×4" (10×10 cm) and 6×6" (15×15 cm)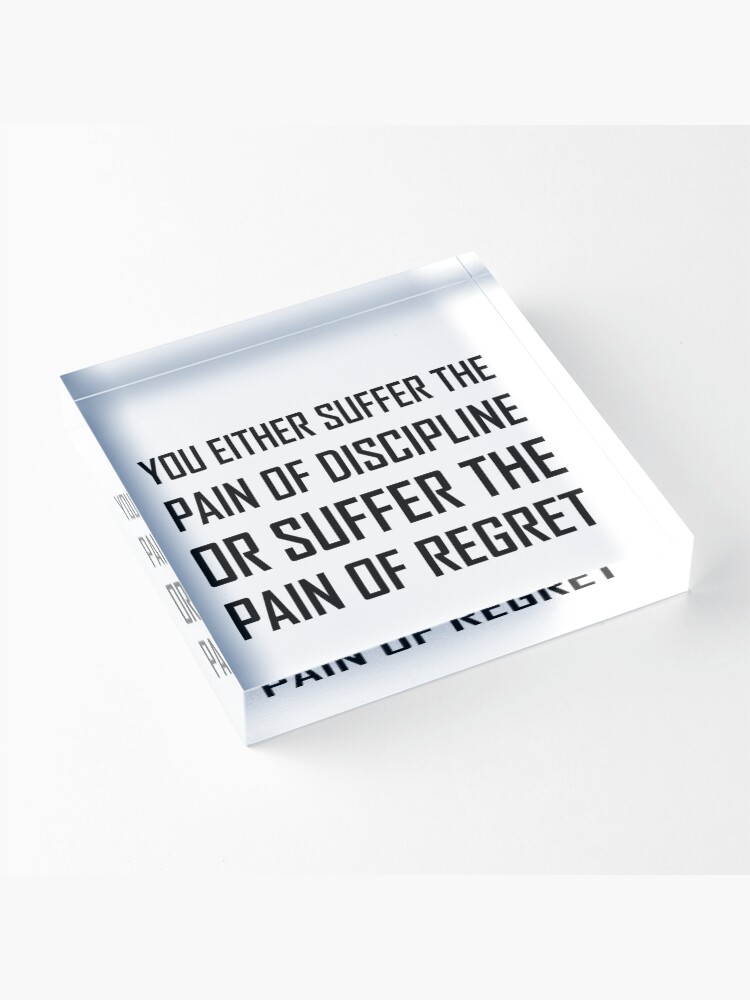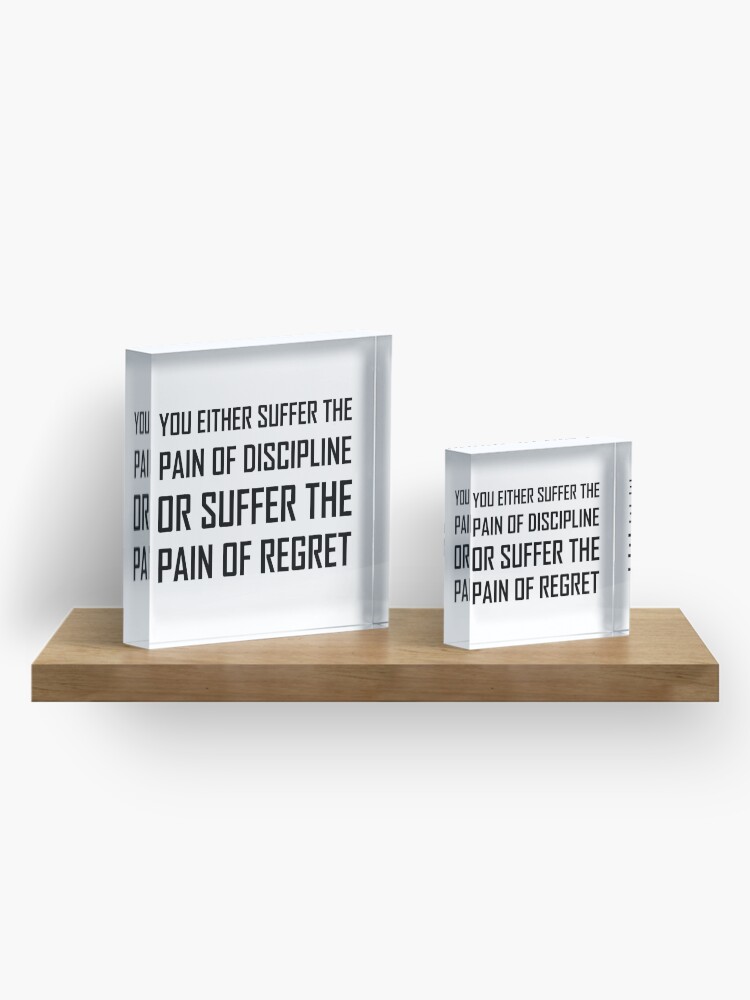 Suffer Pain Of Discipline Or Regret
Success in sports and life takes grit and determination. You either suffer the pain of discipline or the pain of regret. Check out this funny custom design on tees, shirts, mugs, gifts and apparel.
Suffer Pain Of Discipline Or Regret Acrylic Block
Explore similar designs from over 750,000 independent artists.