Horse race... which "night" shot do you like better?
There are two images of NIGHT TIME at the Mormon Row Barn in Grand Teton National Park:
1) a darker image that evokes night time (image is clickable):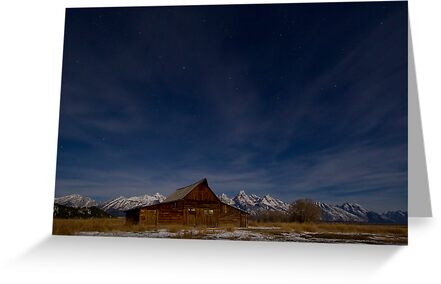 and
2) a lighter one (lower ISO) that appears to be daylight, but the stars are visible (this image is clickable also):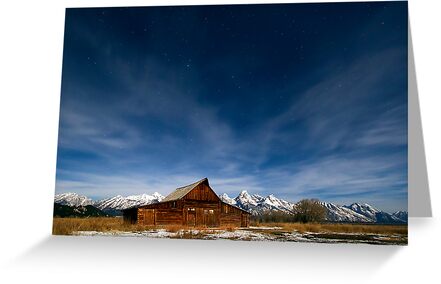 Which do you like better? So far, the lighter image is winning based on the number of features and votes; I'm leaning toward #2 above, the lighter of the two. (p.s. This started as "Writing", and was meant to be a "Journal" entry; go to this link to see the first votes that were cast.