A moment in time 1199 views at 10/11/2013. Again I apologise for the poor quality of the photograph but it is my only copy of my acrylic painting.
No image may be reproduced, copied, edited, published, or uploaded without my permission.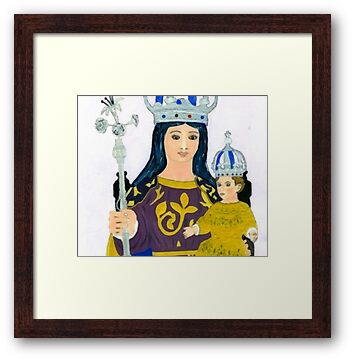 I produced this painting in Gibraltar which was hung, for a time, in the Fine Arts Gallery and also the cathedral. When I left Gibraltar I donated the painting to the Cat Welfare Society to be auctioned for funds.
On 20 August 1462 the Spanish recaptured Gibraltar from the Moors. They converted the little mosque at Europa Point into a Christian shrine in honour of Our Lady as Patroness of Europe with the intention of consecrating the whole continent, from a place of prayer and worship at its southernmost point.
They built a large chapel at right angles to the mosque's east wall and the whole area became the Shrine of Our Lady of Europe. A statue of the Virgin and Child was installed in this shrine in the 15th century.