A moment in time 2557 views on 03/04/2014
No image may be reproduced, copied, edited, published, or uploaded without my permission.
A painting moulded and carved in plaster, on a wooden door salvaged from an old wooden catamaran, then painted in acrylic and real thread used in the rigging.
Golden State was built in 1853 by J.A. Westervelt in New York City.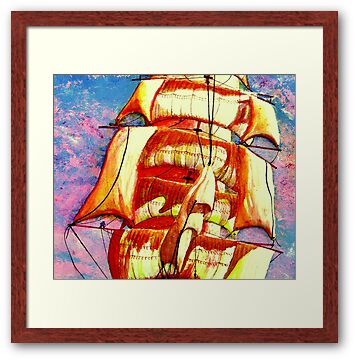 The boom years of the Clipper Ship Era began in 1843 as a result of the growing demand for a more rapid delivery of tea from China. It continued under the stimulating influence of the discovery of gold in California and Australia in 1848 and 1851, and ended with the opening of the Suez Canal in 1869