While walking around a small coastal village in Tenerife whilst on holiday I noticed this old Mercedes and along with the weather beaten and run down look of the nearby buildings, this image, and its effects were standing right infront of me, all I had to do was take the photo.
Taken with my Nikon D3100 DSLR and edited in Adobe Photoshop CS5 using topaz filters.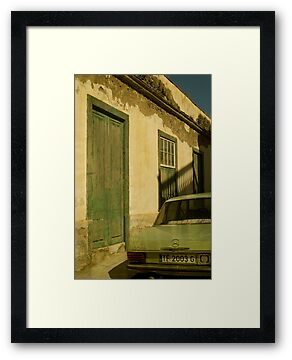 Exposure: 1/400sec
f-stop: f/11
ISO: 400
Lens: Nikon 18-55mm Lens.