The Titanic Belfast. A state of the art, interactive centre detailing the life of the Titanic and the city she was built in. Its very shape reflects the bow of the Titanic, showing us the sheer size of the vessel. Inside it is divided into several galleries which include:
Boomtown Belfast
The Arrol Gantry and Shipyard ride
The Launch
The Fit-Out
The Maiden Voyage
The Sinking
The Aftermath
Myths and Legends
Titanic Beneath
Ironically this building is meant to resemble the bow of the ship…to me it looks more like the iceberg that sent her to her watery grave.
Taken on my Nikon D3100 DSLR and edited in Adobe Photoshop making use of Topaz filters.
212 views as of 08/06/12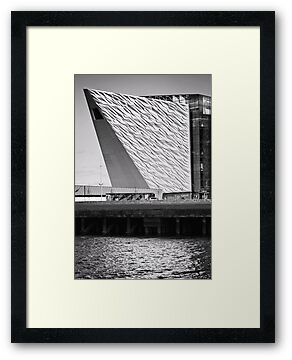 Exposure: 1/500sec
f-stop: f/5.6
ISO: 100
Lens: Nikor 18-55mm VR Lens.