Taken while recently walking around the streets of Belfast one lazy Sunday morning. What made me want to snap this little capture was how almost Victorian the street looked, with its nice clean buildings and old style railings. I thought I could give this a modern twist by giving it a selective colouring touch.
Taken on my Nikon D3100 DSLR and edited in Adobe Photoshop making use of Topaz filters.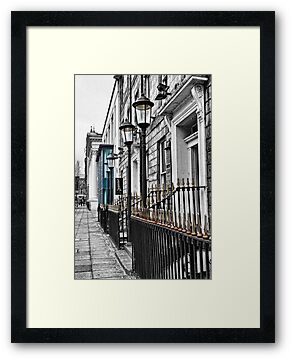 Exposure: 1/200sec
f-stop: f/8
ISO: 200
Lens: Nikor 18-55mm VR Lens.