A kiwi fruit sliced up and set onto of one of my fill in lights while it was laid down on the floor looking up.
Taken with my Nikon DSLR 3100 and edited in Photoshop CS5 using Topaz filters.
Featured in
The World As We See It Or As We Missed it
Absolute Clarity
Elite Images Group
Shapes & Patterns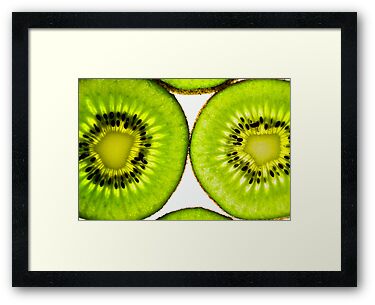 Exposure: 1/200sec
f-stop: f/5.6
ISO: 200
Lens: Nikor 18-55mm VR Lens.