This was an interesting and unexpected surprise.
I work on several pieces at the same time, well I jump around and work on them one at a time.
This piece was done, documented and posted, a very important spiritual piece for me with a message of encouragement. I had made another generation of it in alight2 with the black snowflake I had created. I was thinking – hey girlyQ put this one away already, it's finished. but still it hung, taking valuable space I thought.
After a lot of rain, the sun came out and streaked through the high window. It hit this and when I looked at it, it was like WHOA! . . . another generation!!
Now this particular version is not the actual shining sun, because I missed that fleeting moment.
but I did recreate the effect I saw with . . . .
a flashlight . . . the sun's littlest tiny speck of an adoring fan. Ladies and gentleman . . I give you . . . the humble flashlight!
Thanks Mr. Sun for the great idea!
First generation: alight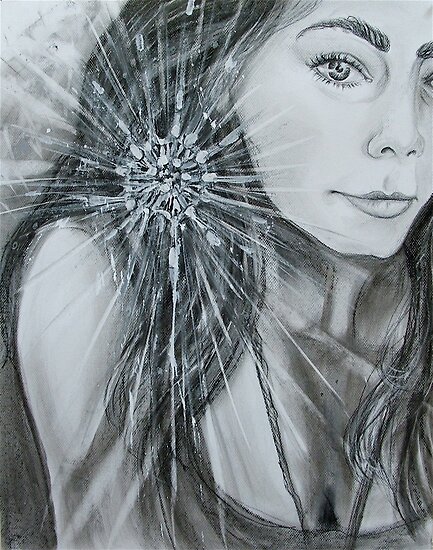 Second generation: alight2