A pair of horned rimmed glasses, as I see them when I'm not wearing them!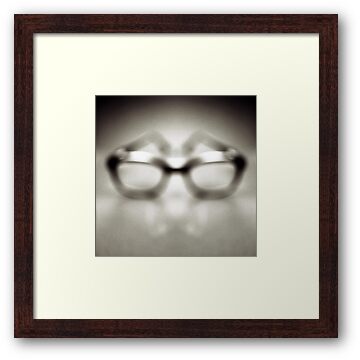 The story behind this shot is almost as interesting as the shot itself. I shot this image more than 10 years ago, as a protest to the sheep mentality of the photo industry, and none of my peers appreciated it. One of the most common responses I heard was, "It's out of focus, anybody could do that."
At the time, images of high complexity were dominating the photographic world, and this was my response to what I call the "Dolphins in the Clouds" era. I didn't dislike the complex imagery, I just didn't see the world the way others did.
So this was my message. And it went largely unheard.