Earn Referral Commission By Promoting My Lineup Of 24,000+ Fractal Art Composition Products, Which Are Based On 840+ Designs. Go To My Xzendor7 Site For Full Details.
Kind Regards,
Rolando
Copyright Notice
All Of My Artwork Is Copyrighted, All Rights Reserved.
None Of The Images That Are Hosted In My Artist Rising, DeviantArt, FineArt America, RedBubble, Zazzle Galleries Or Any Other Gallery On The Internet Is To Be Copied, Duplicated, Reproduced, Borrowed, Edited, Downloaded Or Printed.
This And All My Other Works Are My Creations And Belong To No One But Me; My Artwork Is Not Part Of The Public Domain. I Give No One Any Authorization To Use My Artwork On Or Offline In Anyway.
If You Would Like To Host My Image On A Blog Contact Me To Get Express Written Permission To Do So. Be Aware That A Direct Link Back To My Gallery From Where You Obtained The Image Is Required Along With My Name.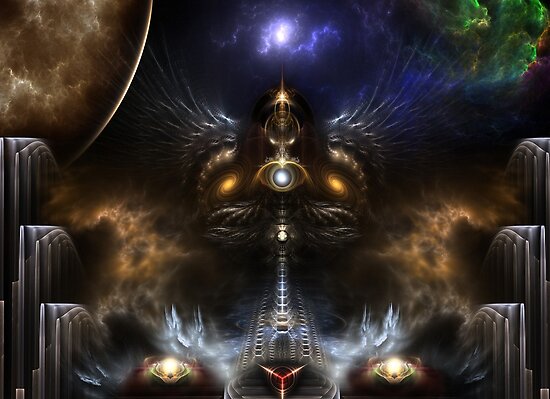 Love To Do Digital Art Because It Allows One To Explore One Creativity More Than Any Other Art Type In My Opinion.
I've Been Working With Fractals For About A Year Now And Enjoy The Wide Range And Possibilities This Art Form Allows One To Create.
The Fractal Art Compositions You See On My Gallery Are Made Up Of Several Fractal Elements That I Create Using The Fractal Generator Fracton 9000.
I Then Assemble And Arrange Each Element In Either PhotoImpact 12SE or Photo Elements 7 (Basically Any Image Editor Will Do As I Only Use Basic Tools To Put The Elements Together).
These Fractal Compositions Can Generally Have About A Dozen Elements But Can Have As Little As Two Elements.
These Genuine Fractal Art Creations Are Contemporary Art Creations Exclusively Created By Me.
All The Fractal Art For Sale Is Available On High Quality Poster Paper, Canvas Prints, On Greeting Cards, Mousepads And Other Merchandise Here On RedBubble, Zazzle, DeviantArt, FineArt America (Acrylic Prints), Artistrising (Giclee Prints) And WallHogs (Vinyl Prints).