The cityhall of Gouda. Every ten minutes the scenery changes. It's like a fairytale.
Gouda, Holland – December 2009
Camera: Canon Powershot SX1 IS – no flash used
Please take also a look at
Christmas in Gouda – December 2008
Christmas in Gouda III – December 2010
1480 views – 11 August 2013_
in

~ 1st place in the
~ 2nd place in the
~ tied 2nd place in the
~ 4th place in the
~ 5th place in the
~ 10th place in the
Completely different compared to last year: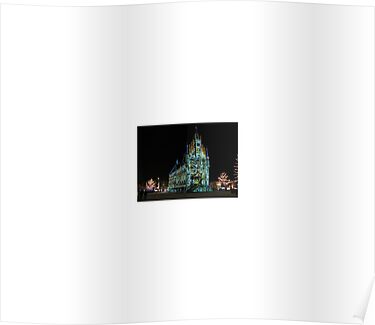 In 1365 bought the town of Gouda the marktveld of Mr Van der Goudé for a town hall building. Yet it would take until 1448 before construction began. The building was erected from Belgian limestone. The foundation was not drived, but a few rafts of heavy oak beams were used. Until 1603, the townhall was surrounded by water and was to reach by a drawbridge. In that year (1603), the current plateau in Renaissance style was by the city sculptor Gregory Cool manufactured.