Location: Everglades, Florida, USA
Osprey in flight with a Yellow Jack fish in the talons.
Habitat: Fairly common summer visitor to northern half of region. Associated with fish-rich lakes, rivers, and coasts. Most migrate south to Central and South America, but in southern states (notably Florida and Gulf coast) present year-round.
Range: Southeast, Plains, Southwest, Alaska, Rocky Mountains, California, Texas, Great Lakes, Mid-Atlantic, Florida, Eastern Canada, Western Canada, New England, Northwest
information source, enature.com
Beautiful T-shirts with different colors and styles are also available with this image:
Stickers: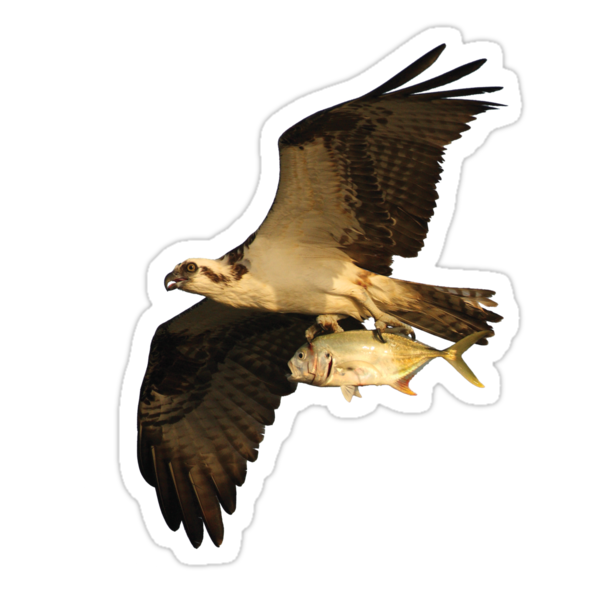 A companion image is also available:
Calendars Too: