I just sent this off to the printers and am offering this piece as a giclee' fine art print in a limited edition of only 50 prints. I am very excited about this:) Please contact me if interested.
so far this piece has had 1994 views and 62 favoritings. Thank you so much to everyone who took the time to view my artwork and favorite it!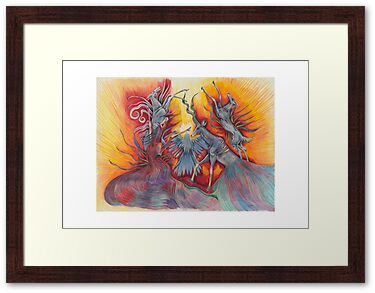 I am working on a 'creation series' and this is a 15 × 20 inch colored pencil depicting the creation of the animals by God.
Profits made from sales of cards on RB will be donated to The Philadelphia Mission. Please view my front page for information regarding this worthwhile mission.
Thanks for looking!!
"And the angels watched , in awe of the magnificent creation of The Eternal Creator, God."