Featured in The Ultimate UF5 and Beyond 12-31-2010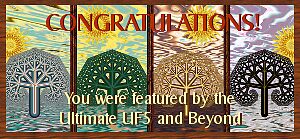 This is a tweak I did for PONG CHALLENGE 4-PHOENIX JULIA AND LAYERING (Practice) in Fractal Pong . This is the first one they've done in awhile and it's my first UF tweak. This is just a practice run so that people could get back in the swing of things. The original params came from plunder and autumngirl I hope you like it.
This is what the original image looked like:

Not much of a change, but I liked the end result.
Made in UF5 and postwork done in GIMP.
Full view for detail.
Art Copyright
My artwork may not be edited, reproduced or modified in any way without my express written permission. Downloading or modifying my images is not permitted, and will be considered a breach of my copyright.