This is a combination of an Apo fractal (pumpkins) and a UF fractal (snowflakes). It's not my best work, but I really liked the UF snowflakes and wanted to do something with them. I think I'll enter this in the Fall Challenge over at Fractal Combinations.
Pumpkins made in Apo 2.08 3D Hack (yes, it's an oldie but goodie) and the snowflakes were made and the Apo image inserted in UF 5 and postwork done in GIMP.
Full view for detail.
Featured on the RedBubble Home Page 10-11-10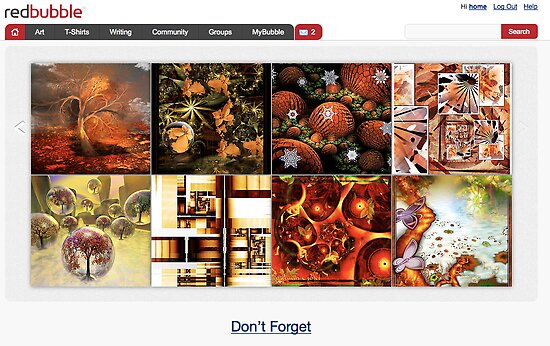 Thank you so much for this honor! I'm thrilled stupid!
Featured in Fractal Abstracts 09-29-10


Featured in Fractal Perceptions 10-28-10

Art Copyright
My artwork may not be edited, reproduced or modified in any way without my express written permission. Downloading or modifying my images is not permitted, and will be considered a breach of my copyright.