This is named for the original params of a spiral shell that were shared with me and I tweaked my little blue brains out on them. This was one of my favorite results. It looks a little like cloisonne beads to me.
Made in Apophysis 2.08 3D Hack and postwork in Photoshop CS.
I hope you like it.
Full view for detail.
Featured in Fractal Art Frenzy Nov 2009


Featured in Spectacular Spirals 10-28-10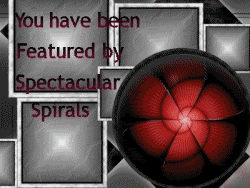 Art Copyright
My artwork may not be edited, reproduced or modified in any way without my express written permission. Downloading or modifying my images is not permitted, and will be considered a breach of my copyright.