Two fractals made in Apophysis (2.08 3D Hack and 7X.9) put together as a Halloween Treat in Photoshop CS. I hope you enjoy this little Halloween greeting. Boo!!!
Happy Halloween, everybody!
Featured in Fractal Perceptions Nov 2009

Featured in Fractal Paradise 10-01-10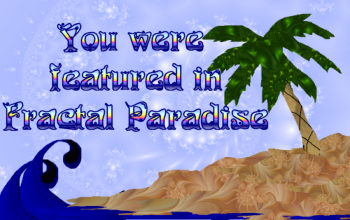 Featured in A Fractal A Day Keeps The Doctor Away! 10-03-10

Featured in We Sell Art on 10-08-10

Full view for detail.
Art Copyright
My artwork may not be edited, reproduced or modified in any way without my express written permission. Downloading or modifying my images is not permitted, and will be considered a breach of my copyright.