Sultan, Washington
The golden glow inside the tent made for a magical feeling and effect on all who entered here. This bucket of hydranges, roses and baby's breath captured the magic of the moment and the golden promise of a new and shared life's journey for two beautiful people, Amanda and Ivan.. on their wedding day.
214 views ~ 10 July 2011
10 Favorites
Sold note card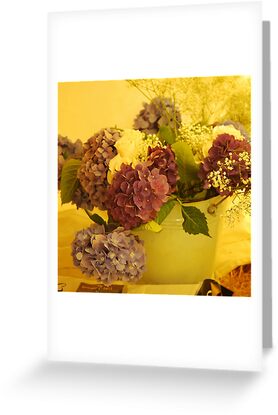 Featured in COTTAGE LIVING group ~ 05 Sept 2010. Thank you so much, Sandra for this honor!!!

10 July 2011