Featured in TABLES AND CHAIRS ~ 21 April 2010
In top ten of "Dining with flair!" challenge of OCCUPIED INTERIORS group ~ May 2010
Featured in OCCUPIED INTERIORS group ~ 17 June 2010
"Seattle's Best Kept Secret," The Ruins, is a private dining club with catering facilities located in Seattle, Washington. In operation since 1993, The Ruins offers fine hospitality in a choice of attractive rooms. The Ruins is located near Seattle Center, a hub of cultural activity.
The Ruins has developed a catering program that promotes the celebration of food. We can bring the best that the Pacific Northwest has to offer to your table. This is just a small sampling of what we have to offer. We encourage you to use the services of our experienced event planners that will customize a menu tailored to your specific requests. From small private affairs to large corporate events, we pride ourselves in the ability to continually surpass the expectations of our clients and their guests.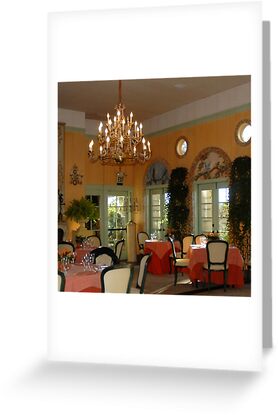 The Ruins is a private social club located in the heart of Seattle, WA. The Ruins provides fine dining, elegantly appointed rooms for entertaining, popular member events and a diverse membership. The Ruins is also a top venue for private parties and meetings throughout the year.
Since 1994, The Ruins has set Seattle's standard for elegance and excellence in fine dining. As the benchmark for sophisticated hospitality, membership includes exclusive dining and leisure privileges at The Ruins. While many members join to continue family legacies, others among Seattle's most discriminating residents have come to appreciate the comfort and convenience membership allows.
The Ruins members and their guests enjoy the serenity and grandeur of this exquisite setting. Our experienced staff is ready to anticipate your needs while respecting your privacy.
This exerpt is from The Ruins website. To find out more; www.theruins.net