BEST VIEWED FULL SIZE.
Image taken in moderately low light, cropped, adjusted exposure and contrast levels, tweeked in contrast, saturation, shadows and mid-tones and finally sharpened. I used Microsoft Digital Image Suite 2006 Editor. Very easy to use editing program.
2667 views ~ 27 February 2012 ~ 52 Favorites

Sold 5 cards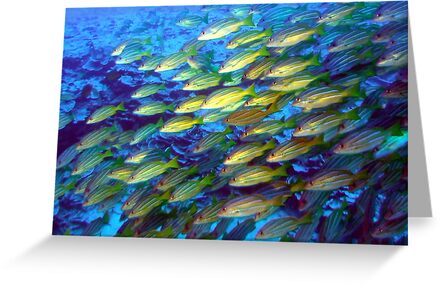 Sold in calendars 2011 "Rick's Calendar" HERE

Location; Lahaina, Maui, Hawaii
While I was on Maui March 2007, I went on a trip in the Atlantis submarine tour off Lahaina, down so deep and where most of the colour spectrum is gone. Most of the red color will be gone at 10 feet, orange is gone at 25 feet and yellow is gone at 35 feet leaving only blue and aqua. The lights on the hull of the submarine restore the colours to full spectrum, so this is why you see the bright and vivid colours of the fish, but towards the outside of the photo you will only see blue and aqua.
Featured in 17 groups

Featured in GOING COASTAL ~ 01 December 2009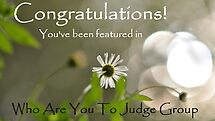 Featured WHO ARE YOU TO JUDGE ~ 01 Dec 2009

Featured in FIRST THINGS ~ 01 December 2009
Featured in AQUA, LIME AND INDIGO group ~ 11 Dec 2009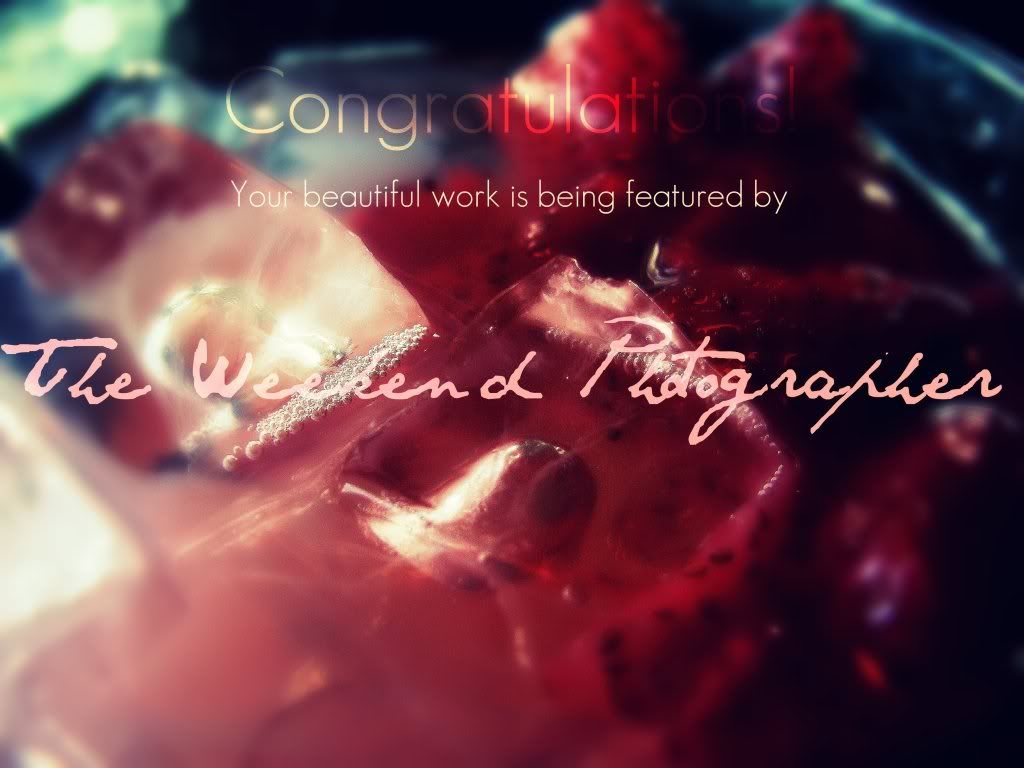 Featured THE WEEKEND PHOTOGRAPHER ~ 09 Jan 2010

Featured in LIVE, LOVE, DREAM ~ 25 January 2010
The Avatar for the "Fish" challenge in THE WEEK-END PHOTOGRAPHER group ~ Feb 2010
Finished in top 10 of "Fish" challenge of THE WEEKEND PHOTOGRAPHER group 13 February 2010
Featured in FISHLIKE group ~ 20 February 2010
Featured #1 ARTISTS OF RED BUBBLE 27 July 2010
Feature Special 1-22-11 CELEBRATION OF LIFE WEEK-END MARATHON


Featured in HIGH QUALITY IMAGES on 24 Jan 2011
Featured in COLOUR AND LIGHT 22 Jan 2011

Featured in WILD NATURE WRITING AND PHOTOGRAPHY group ~ 28 Jan 2011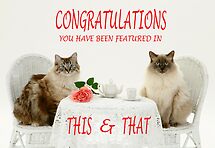 Featured in THIS AND THAT ~ 15 Feb 2011

Featured ISLANDS, ISLANDS, ISLANDS ~ 21 Feb 2011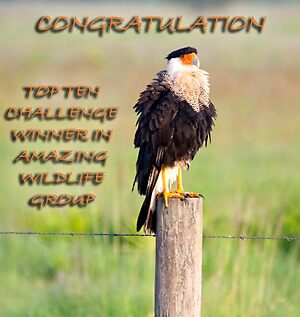 Top 10 Challenge winner in AMAZING WILDLIFE, Under the Sea


Featured in Hawaii group ~ 04 March 2011


Featured in UNDERWATER CREATURES ~ o6 April 2011


Featured in AMERICAS RURAL, URBAN, WILD AND FREE 09 July 2011