Sequim, Washington, USA …Close to the beach…
Many thanks for Purple Haze Lavender Farm in Sequim, Washington for providing this scene for me to photograph. Should you come to visit, don't forget to have some of their most delicious lavender-white chocolate ice cream. Simply divine!
15,594 views, 23 July 2012 416 favorites, and 46 Features and/or challenge wins and 51 Sales!
Dedicated to all of those people who love the magic of Lavender.

Featured 23 June 2011


To see Calendar click here
Many thanks to all of you RB member who have liked this image and have let me know in so many ways. I am honored! :~) I so appreciate all of your kind comments and have done my very best to respond to each and every one of you… but there came a time when it was clear that my image was taking such a long time to load, so now I have been in the process of removing my comments and responses to yours, but leaving yours intact. So far, I am not even half way through yet, I can see a difference in the loading time. Again, many thanks for your appreciation, your purchases and your lovely comments.
Come and sit a while among the Lavender plants at Purple Haze Lavender Farm. It is peaceful and tranquil with a delightful scent that fills the air. This is Sequim, Washington when people come for the Lavender Festival in the middle of July. I visited a few days before the crowds… how lovely it was. So peaceful and pristine…
Camera; Nikon D60 ~ Lens AF-S Nikkor 18-55mm


49 SALES!
Sale of 41 cards to 26 different customers*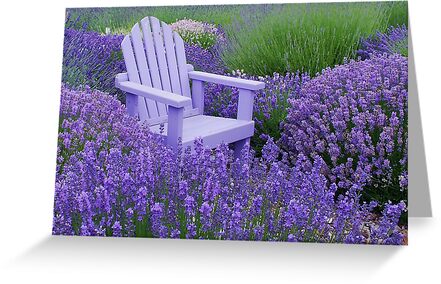 Sale mounted print ~ 19 March 2010 ~ mystery buyer


Sale laminated print ~ 21 July 2010 ~ mystery buyer


Sale of laminated print ~ 22 July 2010 to a mystery buyer


Sale Lg. mounted print ~ 1 March 2011 ~ mystery buyer


Sale Lg. mounted canvas 25 March 2011 ~ mystery buyer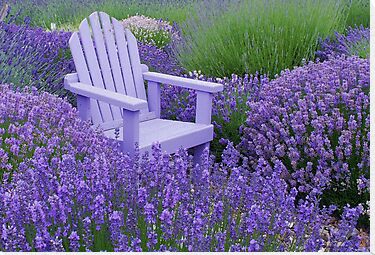 Sold in (3) 2011 calendars to Christine Bierce ~ Dec 2010
Two of "Pacific NW Favorites" To see Calendar click here


"Rick's Calendar" To see calendar Click Here

Featured or Challenge wins in 44 groups;
Featured MOST POPULAR ART & PHOTOGRAPHY ~ First place, front page on the third week in July 2009 the very first days it was posted.
Featured COTTAGE STYLE group ~ 22 July 2009
Featured TABLES AND CHAIRS ~ 22 July 2009
Featured THE WOMAN PHOTOGRAPHER ~ 22 July 2009
Featured FABULOUS FLOWERS ~ 23 July 2009
Featured A FASCINATING PURPLE ~ 6 August 2009
Featured ART BY BUBBLE HOSTS ~ 16 August 2009
Featured YOU'RE ACCEPTED! group ~ 17 August 2009
Featured COLOR ME A RAINBOW ~ PURPLE ~ 19 Aug 2009
Featured Avatar in new group LOVELY LAVENDER 25 Aug 09
Placed in "Best of Features" COLOR ME A RAINBOW ~PURPLE group on 27 August 2009
Featured in LOVELY LAVENDER group ~ 27 August 2009
Featured in LIVE AND LET LIVE ~ 12 September 2009
Featured in SEASONAL SCAPES ~ 18 October 2009
Featured in BEAUTIFUL ~ 13 December 2009
Featured in PHOTOGRAPHY 101 ~ 22 December 2009
Special Award for "Best featured Art for 2009 in group TABLES AND CHAIRS on 31 December 2009
Featured ALL ABOUT YOUR BEST WORK ~ 24 Jan 2010
Featured BETWEEN CRIMSON AND VIOLET ~ 08 Feb 2010
Featured ~ANYTHING AND EVERYTHING group ~13 Feb 2010
Featured YOUR MAGIC PLACE group ~ 19 Feb 2010
Featured A GARDEN SOMEWHERE ~ 27 Feb 2010
Featured in UNITED STATES group ~ 27 February 2010
Won Avatar challenge BETWEEN VIOLET AND CRIMSON group on 08 March 2010
Featured BETWEEN VIOLET AND CRIMSON ~ 08 March 2010
Featured HERBAL COLLECTIONS group 20 March 2010
Featured ALL AMERICAN SEASONS group 22 March 2010
Featured 5000+ Views group ~ 02 May 2010
Featured WE SELL ART AND COLLECTIBLES ~ 07 May 2010
Featured COMPLEX SIMPLICITY ..PHOTOGRAPHY ONLY ~ 26 May 2010
FIVE STARS from Jules on 05 July 2010
First place challenge winner for "Summer in the Northwest" in PACIFIC NORTHWEST group on 6 Aug 2010
Featured PACIFIC NORTHWEST group ~ 11 Aug 2010.
Finished top 10 ALL AROUND THE STYLES in "Perfectly Purple" challenge. 14 Feb 2011
Featured ALL AROUND THE STYLES ~ 15 Feb 2011
Featured GORGEOUS FLOWER CARD group 23 Feb 2011
Won $20 voucher for winning 1st place in "Your best Lavender Image" challenge in LOVELY LAVENDER group on 21 March 2011
Featured ALL GLORIOUS GARDENS ~ 03 April 2011
Won $20 voucher for winning 1st place in "Do you want to try something different" challenge" in A LITTLE BIT COUNTRY group on 08 April 2011
1st place challenge winner "Ladies, Shelias, Lasses, Dolls, Chicks & Gals! Let's Battle it Out!" "JUST FUN group 18 Apr 2011
1st place challenge winner in "Sit Awhile" in ALL GLORIOUS GARDENS group ~ 19 April 2011
Featured in ARTIST'S UNIVERSE group, and Easter Marathon Permanent Feature Gallery ~ 24 April 2011
Featured THIS, THAT AND THE OTHER THING GROUP ~ 20 MAY 2011
Featured in CALENDAR ART ~ 23 June 2011
Featured in 10,000 VIEWS ~ September 2011
Featured in 5 STAR AWARD ~ October 2011
Featured in ALL GLORIOUS GARDENS ~ 29 December 2011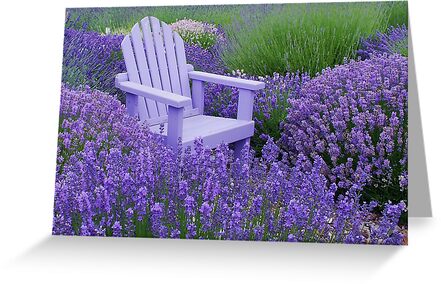 This image was taken at PURPLE HAZE LAVENDER FARM in Sequim, Washington.
http://www.purplehazelavender.com/