A trip to Carmel or Monerey is not complete without a visit to the ever so famous Pebble Beach. Always the perfect place to enjoy the peaceful sunset.
195 views 4 August 2010
The following is from WIKIPEDIA:
Pebble Beach is an unincorporated community in Monterey County, California. It lies at an elevation of 3 feet (1 m). Pebble Beach is a small coastal resort destination, home to the famous golf course, Pebble Beach Golf Links.
Technically, Pebble Beach is not a city at all, but rather a corporation owned by the Pebble Beach Company, a subsidiary of Plaut Inc. Residents therefore pay homeowners' fees for road maintenance as well as Monterey County property taxes. The community's post office is named Pebble Beach, but the U.S. Census Bureau aggregates census returns from Pebble Beach as part of the larger census-designated place of Del Monte Forest.
The area is also partly administrated by the Del Monte Forest Foundation, a non-profit organization designated by Monterey County and the California Coastal Commission, and comprising a volunteer board of 12 members working to preserve the open space within the Del Monte Forest. Except for two representatives of the Pebble Beach Company, all must be property owners and residents of the Forest.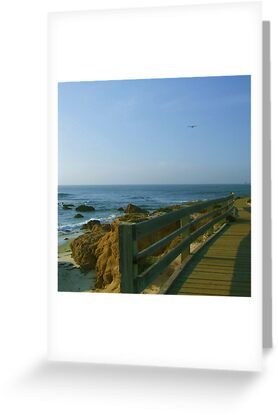 Third place in "Northern California's Best Paths" in the group, NORTHERN CALIFORNIA STYLE ~ November 2009