591 views ~ 10 July 2011
21 Favorites
Sale of card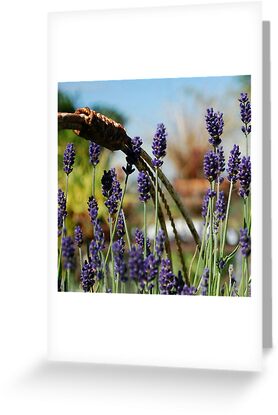 Mental images of summer time and the sweet scent of lavender. It is something that comes to me when ever I see this photograph. The memory of climbing out of the car and being swept along with the gentle fragrance of lavender buds make me want to move here and come to work in the fields. Just for the opportunity to be tending to these lovely flowers and having sweet and optimistic thoughts. You can make soaps, lotions, bubble bath, sachets, woven lavender wands and little pillows to lay over your tired eyes. But saving for last, and never to be forgotten was the magic of the most incredible lavender and white chocolate ice cream you have ever tasted in your life. If you have a favorite ice cream, this one will quickly take it's place in your mind. I would make the three hour drive there just for a taste of that heavenly treat. A treasure to remember…
This was taken in Sequim, Washington just before the Lavender Festival.
Camera; Nikon D60
Lens; AF-S NIKKOR 18-55mm
Featured in FLOWER & FOLIAGE DETAIL group February 2009
Featured in THE SCAVENGER HUNT group March 2009
Featured in COTTAGE STYLE group 29 July 2009
Featured in LOVELY LAVENDER group ~ 27 August 2009
Featured FASCINATING PURPLE ~ 25 September 2009
Featured in WELCOME TO WASHINGTON ~ 6 October 2009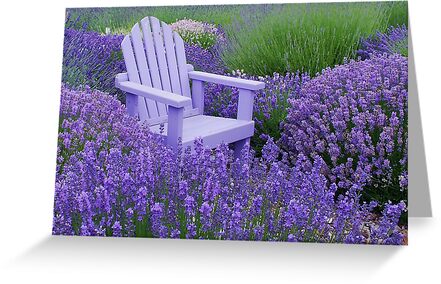 All the images and text contained herein may not be reproduced, copied, edited, published, transmitted or uploaded in any way without my express written permission. My images do not belong to the Public Domain. The removal of electronic copyright information, digital fingerprints, or embedded watermarks on any image is strictly prohibited.
© 2008 Marjorie Wallace, All Rights Reserved Worldwide.