742 views ~ 10 August 2011
Favorited by 15 people
This is a favorite location to catch the sunset in Lahaina, Maui, Hawaii. I think everyone who has been along the waterfront here would know this spot. It is at the north end of town on Front St. just before you drive into the residential area. Whenever I look at this image, I remember walking barefoot on the golden or black sands of Maui and dream of that day when I will return again.
Featured ISLANDS OF THE WORLD ~ 19 April 2009
Featured in THE TRUE BEAUTY ~ 17 Jan 2010
Featured CIRCLES OF LATITUDE ~ 17 Jan 2010
Often called the "jewel in the crown of Maui," Lahaina is a destination that is experienced by two million people, or 83% of all Maui visitors, annually. Lahaina town is the second most visited spot on Maui after beaches. We warmly welcome you to visit our historic town, which is nestled between the calm waters of the Auau Channel facing Lana'i island and the fertile peaks and valleys of Mauna Kahalawai (West Maui mountain range). Lahaina has provided a home for many cultures over the centuries, always welcoming visitors to its inviting shores.
When the first Polynesian settlers arrived at these shores well over a thousand years ago, Lahaina offered them abundant freshwater streams, verdant valleys with fertile volcanic soil, warm, sunny days and a pristine, bountiful sea. Even today, much of this can still be said of Lahaina. Steeped in a history which consistently documents its progress from one era to another, Lahaina has retained a flavor of each to this day. Over 18,000 full-time residents call Lahaina home. Our challenge, as the caretakers of this legacy, is to continue to support compatible tourism while protecting Lahaina's unique cultural and natural resources, and to sustain the viability of our community.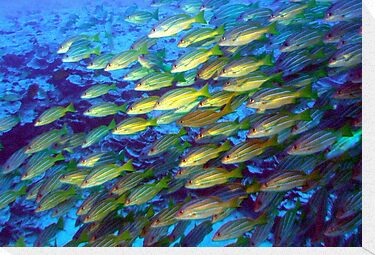 Atlantis Adventures is proud to be recognized as the largest provider of tourist attractions on the Hawaiian Islands. Our spectacular island setting plays host to our flagship tourist offering — the Atlantis Submarine Tour. Featuring the most technologically advanced vessels of their kind, these absolutely real submarines carry up to 48 passengers to depths of 100 feet and beyond.
Maui has long been revered as the Magic Isle for its extraordinary appeal and abundance of natural beauty, but its undersea world is just as compelling as seen by the wondrous marine life off the Lahaina coastline.
Experience the magic of our Atlantis Adventure submarine tour and create lifetime memories as you explore our majestic coastal waters surrounding the city of Lahaina. And, following two years of preparation, Atlantis Adventures on December 13th, sank the Carthaginian replica of a 19th century supply vessel, off Lahaina, Maui, creating an artificial reef that will have lasting marine life benefit. Check out its new home-underwater!
In addition to our spectacular underwater adventures, Atlantis Adventures Maui is pleased to offer special, money saving adventure packages including an authentic Hawaiian Luau, Sunshine Helicopter Tour, or our world famous Whale Watch excursions (only available December through April).
To see more go to www.atlantisadventures.com