1223 views ~ 14 February 2012 ~ 33 Favorites
Sold 3 greeting cards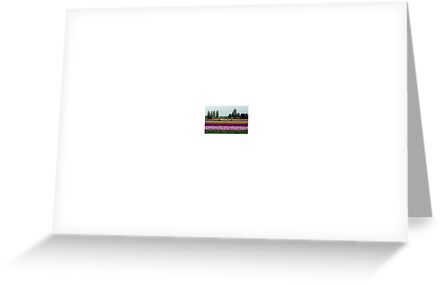 Sold in calendar ~ 2011
TULIP FESTIVAL IN SKAGIT VALLEY, WASHINGTON STATE, USA
Image taken last week in April.
Winner; TULIPS , "Fields of Color" challenge ~ 18 April 2009
Featured in WELCOME TO WASHINGTON (the state) group ~ October 2009
Featured in YOU'RE ACCEPTED ~ 21 Jan 2010
Finished in top ten challenge "The most Beautiful Spring" in the BEAUTIFUL group ~ 07 March 2010
Featured WEEK-END PHOTOGRAPHER ~ 16 Jan 2011
Featured RURAL AROUND THE GLOBE ~ 17 Jan 2011
Finished in top 10 in COUNTRY BUMPKIN challenge; "Spring in the Country" 25 February 2011
Springtime makes this verdant valley an hour north of Seattle explode with color, carpeting the land with hundreds of acres of tulips, daffodils and irises. The area is best known for the Skagit Valley Tulip Festival, which runs throughout April and was featured in "1,000 Places to See Before You Die." Display gardens abound throughout the valley for you to visit, but you can also enjoy the living jewels without getting out of your car: Many of the flower fields lie right next to the road.
For years, I have wanted to travel to Holland. The closest I have come so far is to travel up to Skagit Valley to visit the Tulip fields where about another million people come to see the riot of color during the month of April. Every trip is memorable and I still hope that one day I will be able to visit the country where all of this tulip mania started so many years ago.
~~~~~~~~~~~~~