Hello Everyone;
THIS MORNING I WAS SHOCKED TO FIND MY MOST POPULAR PHOTOGRAPHIC PIECE POSTED ON THIS PERSON'S SITE. ACTUALLY, 28 PEOPLE HAD 'SHARED' IT FROM THIS SITE AND IT IS IMPOSSIBLE TO FIGURE OUT HOW MANY OTHER PEOPLE HAVE SHARED ALONG THE WAY BY NOW, BECAUSE UNLESS SOMEONE IS A FRIEND OF OURS, WE WILL NOT BE ABLE TO KNOW JUST WHO HAS SHARED IT..
THE THING IS, I DO NOT MIND PEOPLE SHOWING MY WORK, IN FACT I AM THRILLED AND HONORED FOR THE EXPOSURE, BUT RULE #1 IS THAT ONE MUST ALWAYS GIVE THAT PERSON CREDIT FOR THEIR WORK. SADLY, NOW, ANYONE IN THE WORLD CAN LIFT IT AND CLAIM IT AS THEIR OWN.
I AM POSTING THIS AS A WARNING TO ALL OF MY ARTISTIC AND CREATIVE FRIENDS HERE ON FB.AND ON RED BUBBLE. BTW, I HAD NOT EVEN INCLUDED IT IN ANY OF MY FACEBOOK ALBUMS BECAUSE I HAD SOMEONE LIFT IT TWO YEARS AGO AND WAS USING IT AS THEIR PROFILE IMAGE.
PLEASE CHECK AND SEE IF ANY OF THOSE IMAGES MIGHT BE YOURS. I AM HAVING A REALLY TOUGH TIME TRYING TO FIGURE OUT HOW TO REPORT THIS PERSON AND THEIR OBVIOUS COPYRIGHT INFRINGEMENT. IT IS NOT AS EASY AS IT SOUNDS….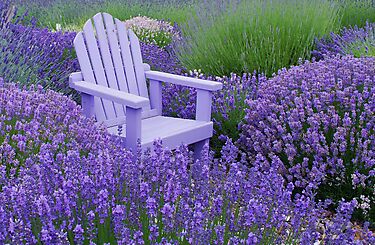 This is the image that was posted by this person (For your winning life) on Facebook; https://www.facebook.com/pages/For-your-Winning...
This person has about 1000 images of other people posted on their pages and in albums and no where do they EVER give credit to the artist or photographer. Please go and check and see if any of your images are posted in any of their albums.
THIS IS THE LINK TO MY PHOTO ON THIS PERSON'S PAGE;
https://www.facebook.com/photo.php?fbid=3682919...
UPDATE: FACEBOOK HAD REMOVED MY IMAGE AND THIS PERSON' SITE HAS BEEN CLOSED DOWN PENDING FURTHER INVESTIGATION. STILL, WE MUST ALL BE AWARE THAT WHENEVER WE POST WORK ANYWHERE ON THE INTERNET, IT IS NOT SAFE FROM PEOPLE WHO INTENTIONALLY OR UNINTENTIONALLY LIFT IT.